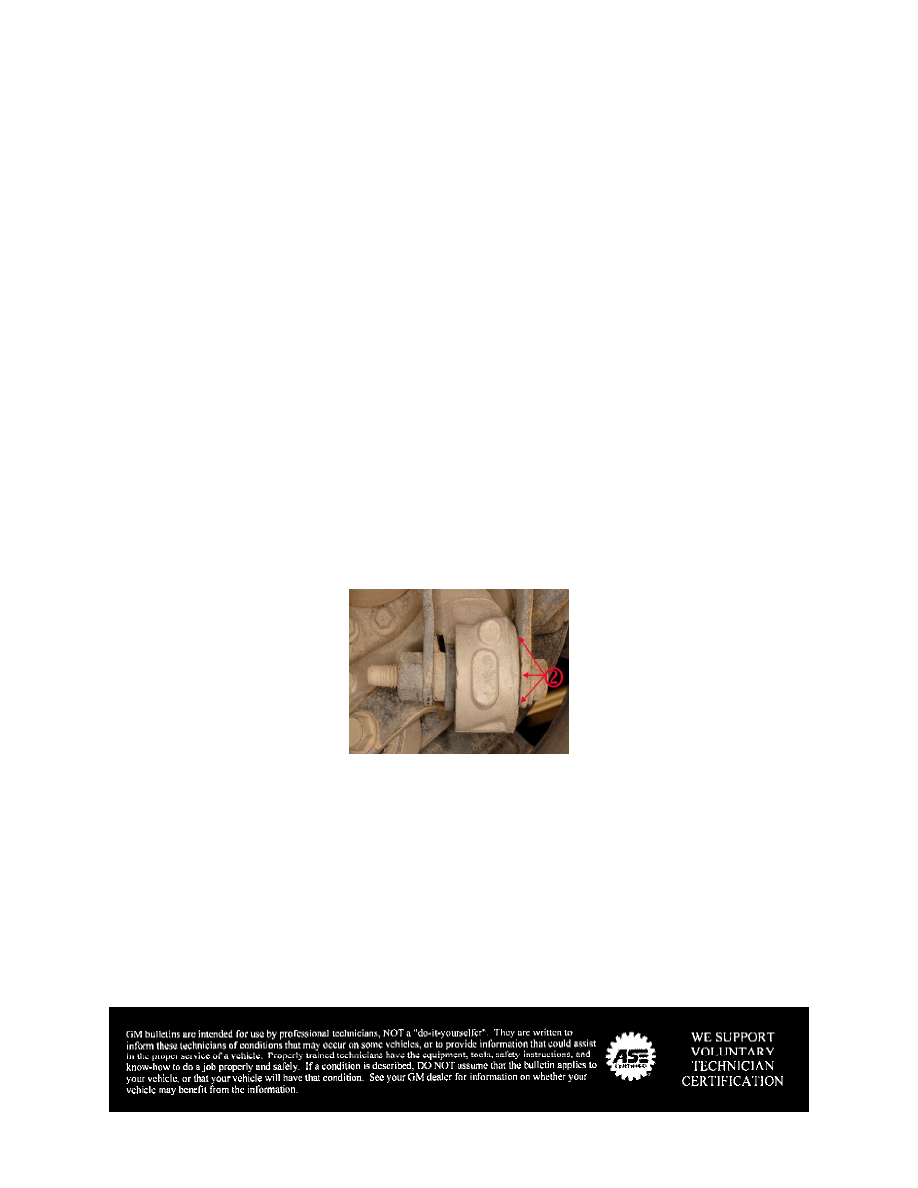 Rear Knuckle: Customer Interest
Suspension - Clunk Noise Coming From Rear of Vehicle
TECHNICAL
Bulletin No.: 08-03-09-002C
Date: January 29, 2010
Subject: Clunk Noise Coming From Rear of Vehicle When Driving Over Bumps (Replace Affected Suspension Knuckle)
Models:
2008-2009 Cadillac CTS, CTS-V
Built From January 14, 2008 Through September 1, 2009
Supercede:
This bulletin is being revised to provide new build dates and update the correction information to require replacement of the suspension knuckle instead
of the bushing. Please discard Corporate Bulletin Number 08-03-09-002B (Section 03 - Rear Suspension).
Condition
Some customers may comment on a clunk noise coming from the rear of the vehicle when driving over bumps.
Cause
This noise may be caused by contact between the shock absorber and the suspension knuckle. This contact occurs when the knuckle to shock absorber
bushing becomes unseated from its position.
Correction
1. Inspect the shock absorber lower bushing in the rear suspension knuckle on both sides of the vehicle.
2. Inspect for contact between the shock clevis bracket and the knuckle (2). If the bushing appears to be loose and contact is occurring, replace the
knuckle assembly with the current part number available from GMSPO.
Note
The knuckle assembly comes with the bushing installed. The bushing is no longer available/serviceable separately.
Parts Information
For part numbers and usage, refer to Rear Suspension Knuckle in Group 05.806 of the appropriate Parts Catalog.
Warranty Information
For vehicles repaired under warranty, use the applicable published labor operation.
Disclaimer