< PREV PAGE
NEXT PAGE >
Integra RS Coupe L4-1834cc 1.8L DOHC MFI (1998)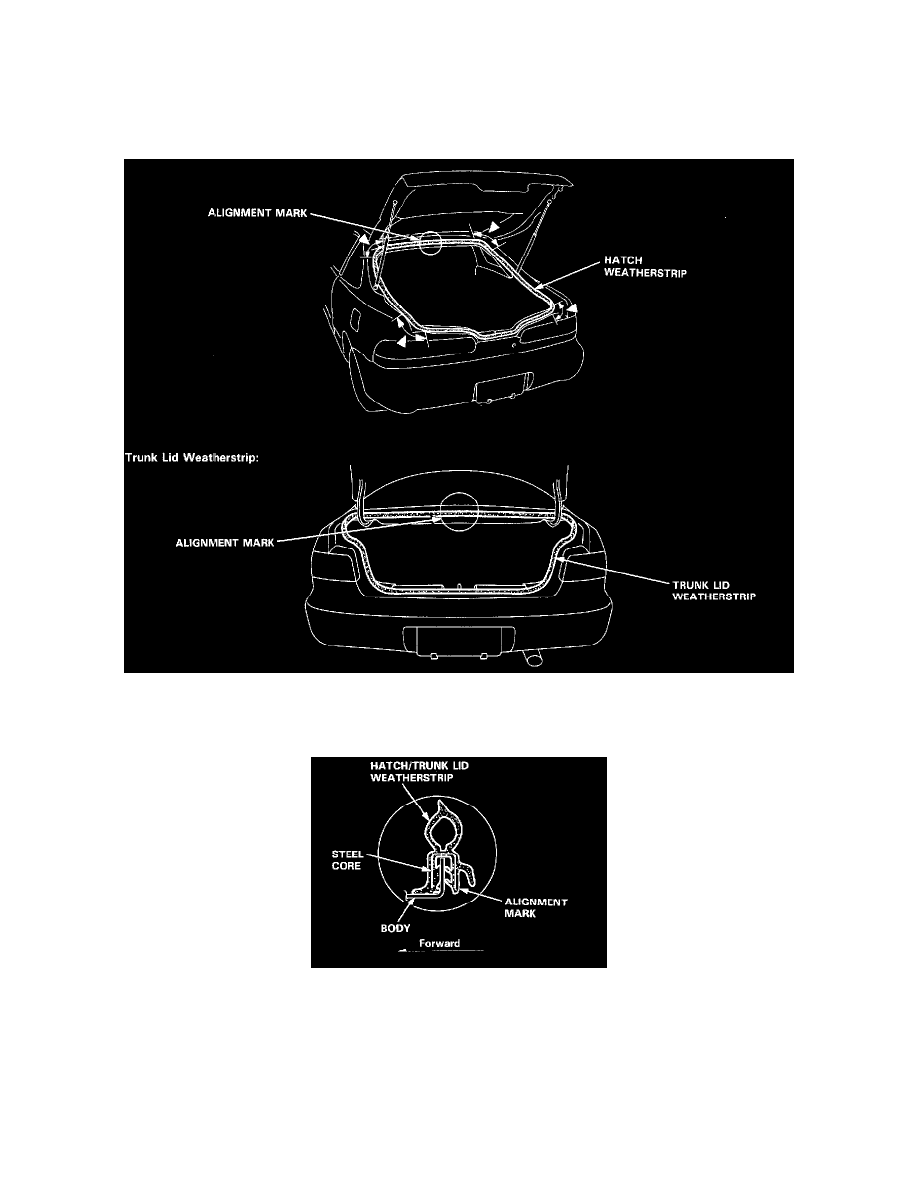 Trunk / Liftgate Weatherstrip: Service and Repair
Hatch Weatherstrip/Trunk Lid Weatherstrip
Replacement
Hatch Weatherstrip:
NOTE:
-
Before installing the hatch weatherstrip, apply clear sealant in its channel at the locations.
-
After applying the sealant, install the hatch weatherstrip.
When installing the hatch or trunk lid weatherstrip, align it with the alignment mark on the hatch or trunk lid opening.
NOTE:
-
Make sure there are no wrinkles in the weatherstrip.
-
Check for water leaks.
< PREV PAGE
NEXT PAGE >