< PREV PAGE
NEXT PAGE >
Integra RS Coupe L4-1834cc 1.8L DOHC MFI (1998)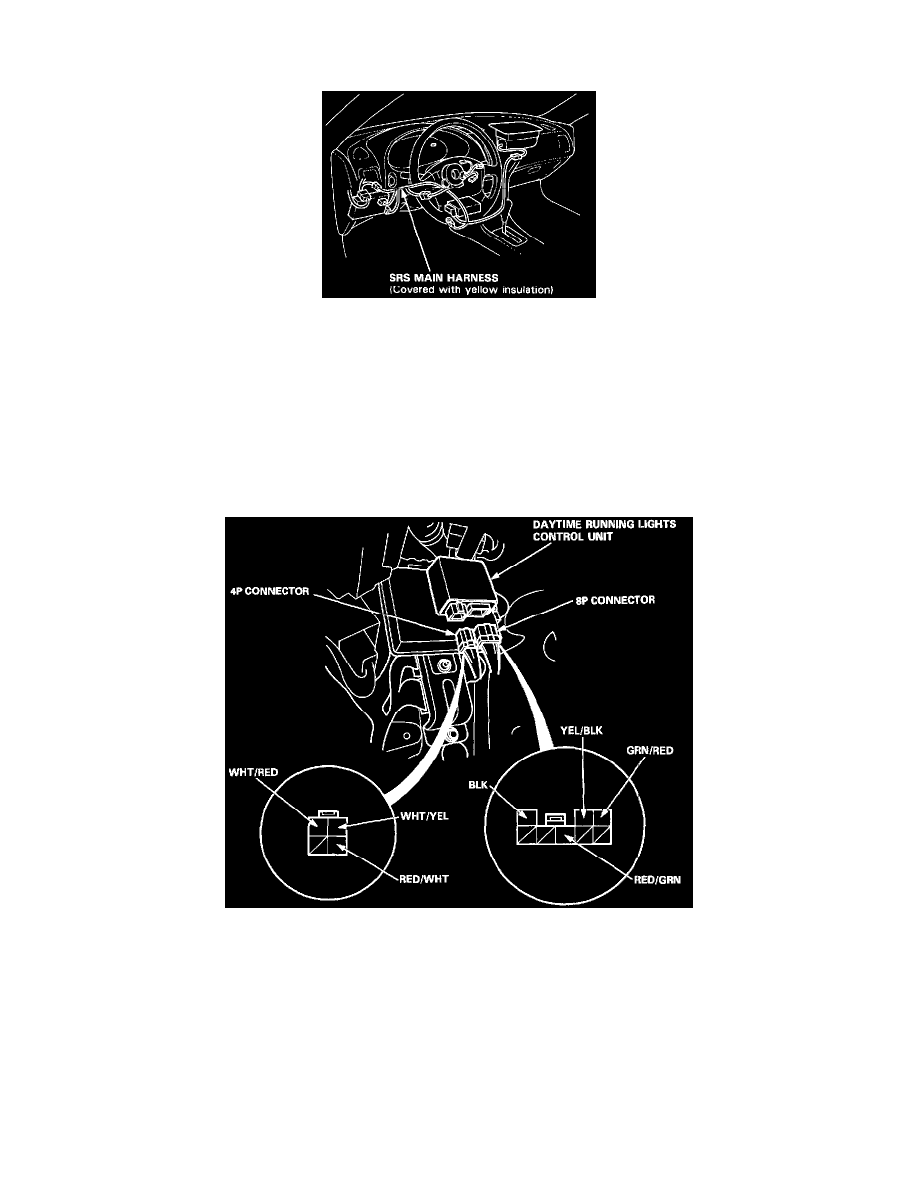 Daytime Running Lamp Control Unit: Testing and Inspection
DAYTIME RUNNING LIGHTS CONTROL UNIT / INPUT TEST
CAUTION:
All SRS wire harnesses are covered with yellow insulation. Before you disconnect any part of an SRS wire harness, disconnect the airbag connectors.
Whenever the ignition switch is ON, or has been turned OFF for less than three minutes, be careful not to bump the SRS unit; the airbags could
accidentally deploy and cause damage or injuries.
For additional precautions, refer to SRS See: Restraint Systems/Air Bag Systems/Service Precautions. 
1. Remove the dashboard lower cover and knee bolster.
2. Disconnect the connectors from the daytime running lights control unit.
< PREV PAGE
NEXT PAGE >