< PREV PAGE
NEXT PAGE >
Integra RS Coupe L4-1834cc 1.8L DOHC MFI (1998)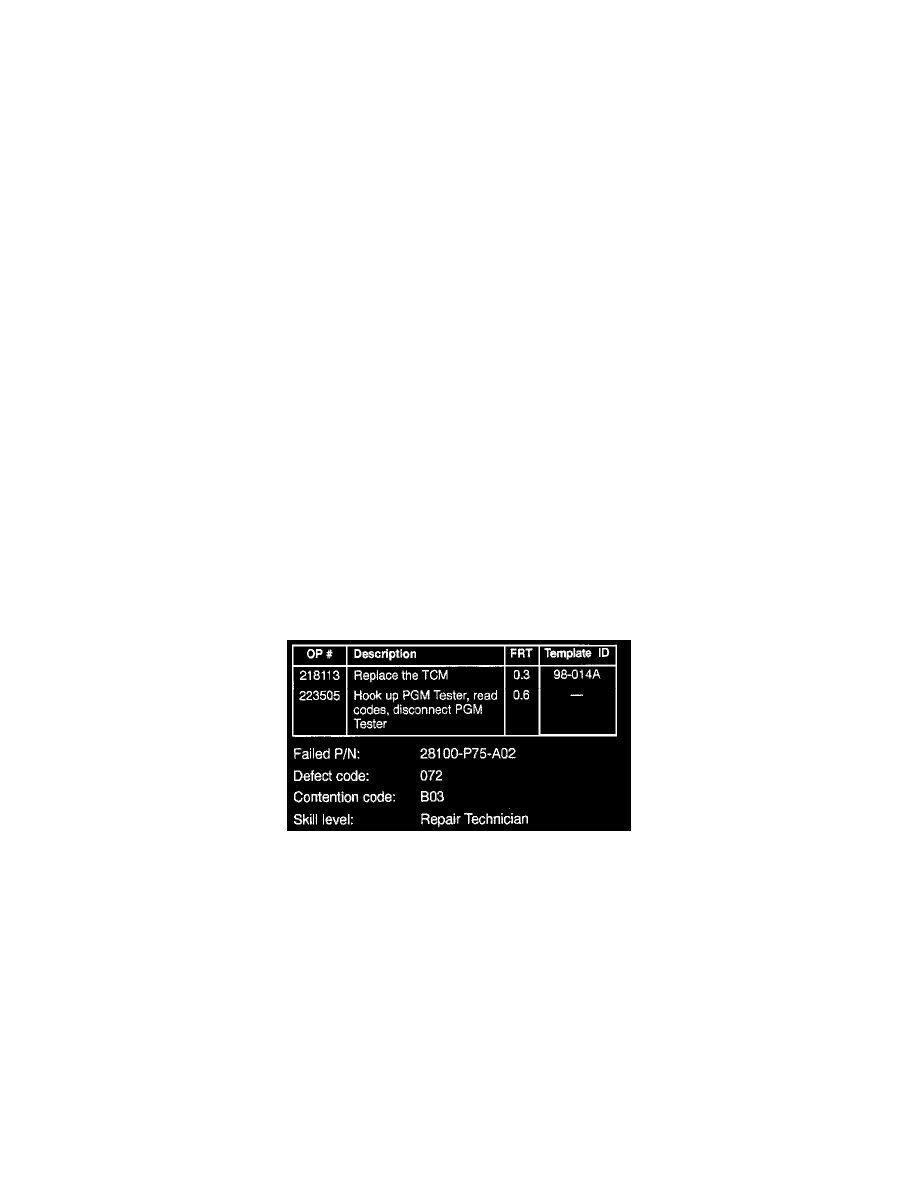 Control Module: Customer Interest
Transmission Control module - MIL ON/DTC 6 Set
June 22, 1998
BULLETIN NO.
98-014
YEAR
1998
MODEL
INTEGRA
VIN APPLICATION
ALL
MIL Is On; P1706 (DTC 6) Is Set
SYMPTOM
The MIL is on with no driveability problems. The PGM Tester displays an A/T code P1706, or the D4 indicator light flashes DTC 6 if you connect the
SCS service connector.
PROBABLE CAUSE
A faulty TCM.
CORRECTIVE ACTION
Replace the TCM.
PARTS INFORMATION
Transmission Control Module: P/N 28100-P75-A03
WARRANTY CLAIM INFORMATION
In warranty: 
The normal warranty applies.
Out of warranty: 
Any repair performed after warranty expiration may be eligible for goodwill consideration by the District Technical Manager or your Zone Office. You
must request consideration, and get a decision, before starting work.
DIAGNOSIS WITH PGM TESTER
< PREV PAGE
NEXT PAGE >