Acura (Honda) Manuals >
Acura (Honda) MDX Workshop Service and Repair Manuals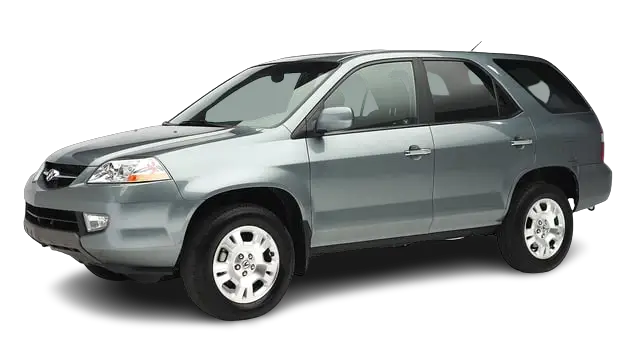 Acura MDX: The Epitome of Luxury SUVs
The Acura MDX stands as a symbol of Acura's commitment to combining luxury, performance, and practicality. As one of the brand's flagship SUVs, the MDX has carved a niche for itself in the luxury SUV market. This introduction delves into the history, features, and significance of the Acura MDX.
The Birth of the MDX
Introduced at the turn of the millennium in 2000, the Acura MDX was envisioned to cater to the growing demand for luxury SUVs. It was designed to offer a blend of performance, luxury, and versatility, making it a perfect fit for families and individuals seeking a premium SUV experience.
Evolution and Milestones
The first-generation Acura MDX, launched in 2001, set the tone for its future iterations. With its spacious interiors, advanced safety features, and powerful V6 engine, it quickly gained popularity among luxury SUV enthusiasts.
The second generation, unveiled in 2007, brought with it a host of improvements, including a more refined design, enhanced performance, and a plethora of technological upgrades. The MDX continued to evolve, with the third generation launched in 2014, further solidifying its position in the luxury SUV market with its cutting-edge features, dynamic design, and enhanced performance capabilities.
Features and Innovations
Throughout its iterations, the Acura MDX has been at the forefront of innovation. From advanced safety features like the AcuraWatch suite of technologies to entertainment options like the ELS Studio premium audio system, the MDX has consistently pushed the boundaries of what's possible in a luxury SUV. Its Super Handling All-Wheel Drive (SH-AWD) system is a testament to Acura's commitment to delivering a superior driving experience, ensuring optimal handling and performance in various driving conditions.
Legacy and Impact
The Acura MDX's impact on the luxury SUV market is undeniable. Its blend of performance, luxury, and practicality has made it a favorite among families and individuals alike. Its consistent evolution, both in terms of design and technology, has ensured that it remains at the forefront of the luxury SUV segment, setting benchmarks for others to follow.
Conclusion
The Acura MDX is more than just an SUV; it's a statement of luxury, performance, and innovation. Over the years, it has redefined the luxury SUV segment, offering a holistic driving experience that few can match. As Acura continues to innovate and push the boundaries of automotive excellence, the MDX stands as a testament to the brand's commitment to excellence and its vision for the future.
Acura (Honda) Manuals >