< PREV PAGE
NEXT PAGE >
MDX V6-3471cc 3.5L (2002)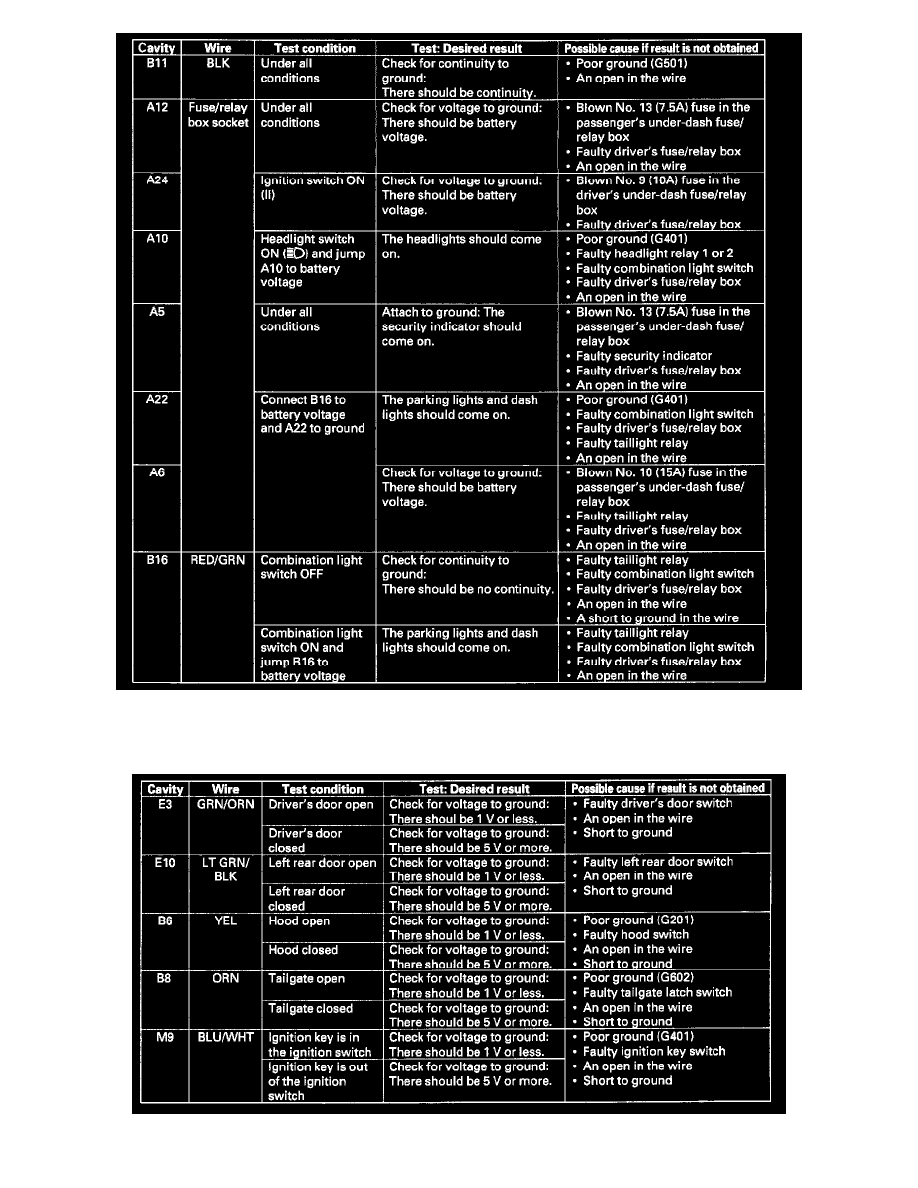 4. With the driver's multiplex control unit still disconnected, make these input tests at the connector and driver's under-dash fuse/relay box sockets.
-
If any test indicates a problem, find and correct the cause, then recheck the system.
-
If all the input tests prove OK go to step 5.
5. Reconnect the driver's multiplex control unit to the driver's under-dash fuse/relay box, and perform the following input tests at the appropriate
< PREV PAGE
NEXT PAGE >