< PREV PAGE
NEXT PAGE >
MDX V6-3471cc 3.5L (2002)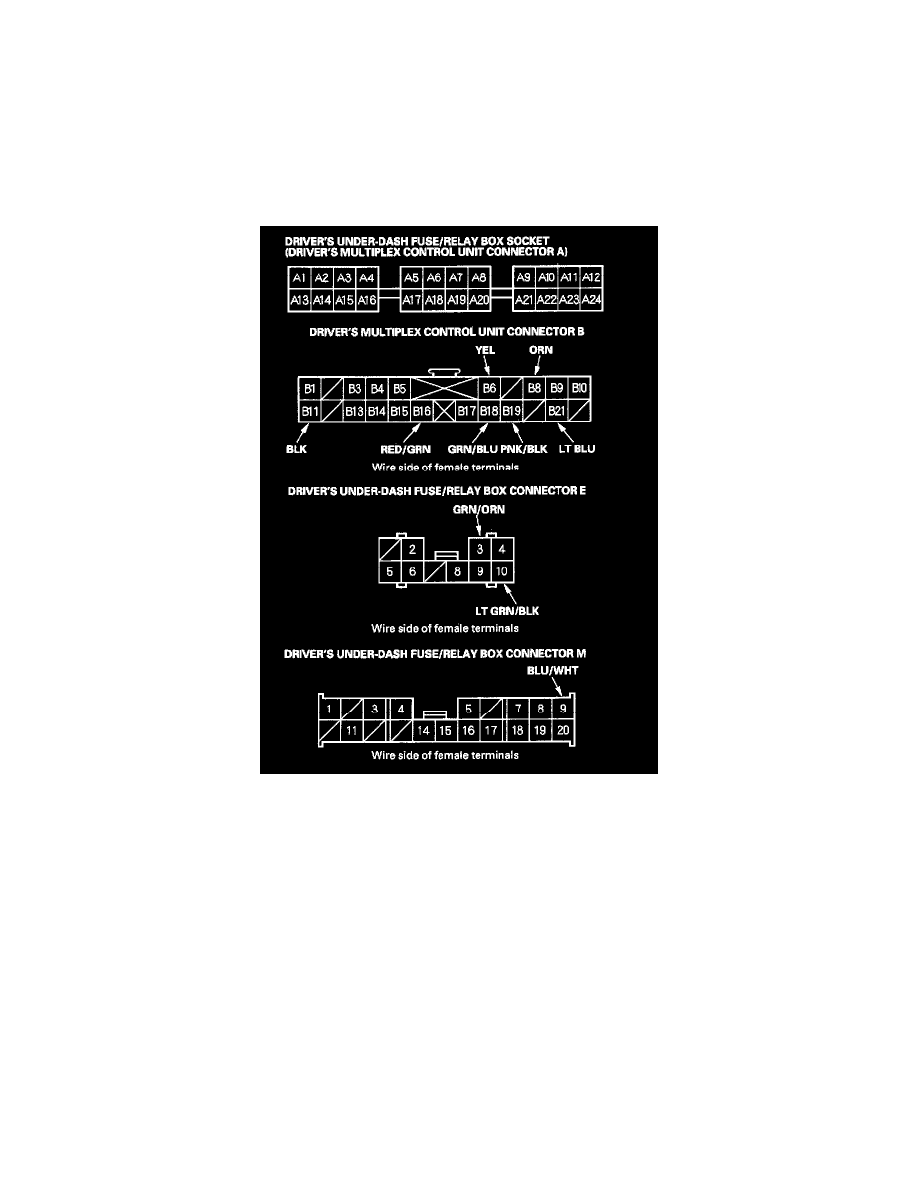 Keyless Entry Module: Testing and Inspection
Keyless Entry/Security Alarm System
Control Unit Input Test
1. Before testing the keyless entry/security control functions, troubleshoot the multiplex control system.
Driver's Unit:
2. Remove the driver's multiplex control unit from the driver's under-dash fuse/relay box.
3. Inspect the Connector and socket terminals to be sure they are all making good contact.
-
If the terminals are bent, loose or corroded, repair them as necessary, and recheck the system.
-
If the terminals look OK, go to step 4.
< PREV PAGE
NEXT PAGE >