Acura (Honda) Manuals >
Acura (Honda) NSX Workshop Service and Repair Manuals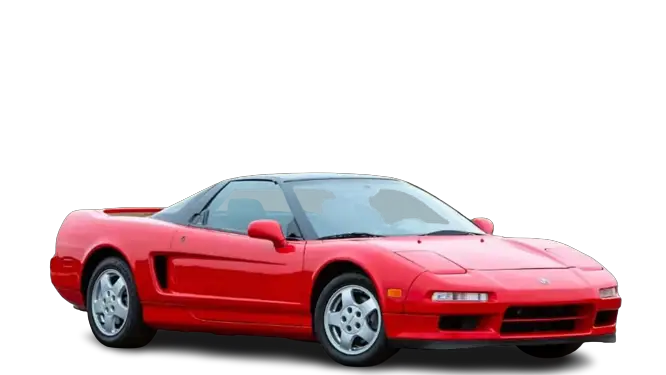 Acura NSX: A Supercar Legacy
The Acura NSX, with its sleek design and groundbreaking performance, stands as a pinnacle of Acura's engineering prowess. As a supercar that has captured the imaginations of automotive enthusiasts worldwide, the NSX has a rich history and an enduring legacy. This introduction delves into the evolution, innovations, and significance of the Acura NSX.
The Birth of a Legend
Introduced in 1990, the Acura NSX was a response to the world's most elite supercars. It was envisioned as a supercar that combined raw performance with daily drivability. With input from the legendary Formula One driver Ayrton Senna, the NSX was designed to challenge the status quo, offering a blend of performance, reliability, and accessibility previously unseen in the supercar realm.
Revolutionary Engineering
The first-generation NSX was a marvel of engineering. It boasted an all-aluminum body, a mid-engine layout, and a V6 engine equipped with Honda's VTEC (Variable Valve Timing and Lift Electronic Control) system. These features, combined with its aerodynamic design, made the NSX a formidable competitor on the track while remaining comfortable on the road.
The Rebirth
After a hiatus, the NSX made a triumphant return in 2016. This second-generation NSX was a hybrid supercar, showcasing Acura's commitment to innovation and performance in the modern era. With a twin-turbocharged V6 engine paired with three electric motors, the new NSX offered blistering performance while embracing the potential of hybrid technology.
A Legacy of Performance
Throughout its existence, the Acura NSX has been synonymous with performance. Whether it's the raw power of its engines, the precision of its handling, or the thrill of its acceleration, the NSX delivers an unparalleled driving experience. The introduction of the hybrid system in the second generation further solidified the NSX's status as a forward-thinking supercar, blending traditional performance with modern innovation.
Conclusion
The Acura NSX is more than just a supercar; it's a symbol of Acura's dedication to pushing the boundaries of automotive engineering. From its inception to its modern iterations, the NSX has consistently set benchmarks, challenging what's possible in the realm of performance vehicles. As we look back at the NSX's storied history and anticipate its future, one thing is clear: the Acura NSX is, and will remain, a true icon of the automotive world.
Acura (Honda) Manuals >