Acura (Honda) Manuals >
Acura (Honda) RDX Workshop Service and Repair Manuals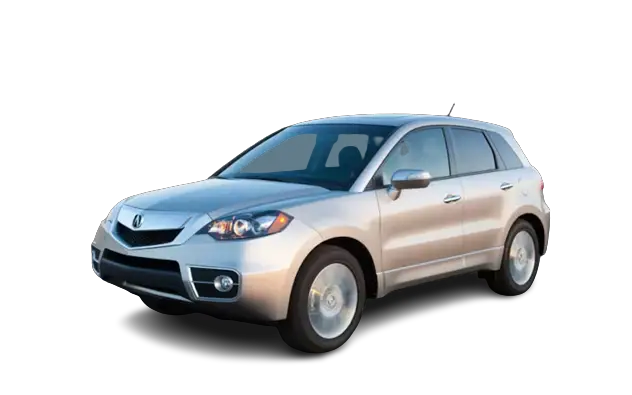 Acura RDX: A Pinnacle of Luxury SUVs
The Acura RDX stands as a shining example of Acura's dedication to blending luxury, performance, and practicality in the SUV segment. As a prominent member of Acura's lineup, the RDX has carved its own niche in the competitive world of luxury compact SUVs. This introduction delves into the history, features, and significance of the Acura RDX.
The Birth of the RDX
Introduced in the mid-2000s, the Acura RDX was conceptualized to cater to the growing demand for luxury SUVs that offered both performance and versatility. Positioned as a compact luxury SUV, the RDX was designed to offer a unique blend of comfort, technology, and driving dynamics.
Evolution and Milestones
The first-generation Acura RDX, launched in 2007, was powered by a turbocharged four-cylinder engine, a rarity in its segment at the time. With its sporty performance and advanced features like the Super Handling All-Wheel Drive (SH-AWD), the RDX quickly gained traction in the market.
The second generation, introduced in 2013, saw a shift to a V6 engine and a focus on enhanced comfort and technology. This iteration of the RDX was lauded for its refined interiors, advanced safety features, and improved fuel efficiency.
The third and current generation, which debuted in 2019, brought with it a return to a turbocharged four-cylinder engine, now paired with a 10-speed automatic transmission. The latest RDX showcases Acura's Precision Concept design, a suite of advanced technology features, and a more spacious interior, further solidifying its position in the luxury compact SUV segment.
Legacy and Significance
Over the years, the Acura RDX has established itself as a formidable contender in its segment. Its blend of performance, luxury, and practicality has made it a favorite among both critics and consumers. The RDX's ability to seamlessly merge urban sophistication with rugged versatility makes it a standout choice for those seeking a luxury SUV that doesn't compromise on performance or comfort.
Performance and Innovation
The Acura RDX has always been at the forefront of performance in its class. Whether it's the turbocharged engines, the SH-AWD system, or the adaptive dampers, every aspect of the RDX is designed to offer a dynamic driving experience. Coupled with Acura's commitment to innovation, with features like the True Touchpad Interface and AcuraWatch suite of safety technologies, the RDX showcases the brand's vision for the future of luxury SUVs.
Conclusion
The Acura RDX is more than just an SUV; it's a statement of Acura's dedication to excellence in automotive design and engineering. As the RDX continues to evolve, it remains a testament to Acura's commitment to pushing the boundaries of what's possible in the world of luxury SUVs. With its blend of style, performance, and innovation, the RDX stands as a beacon of Acura's vision for the future.
Acura (Honda) Manuals >