Acura (Honda) Manuals >
Acura (Honda) RL Workshop Service and Repair Manuals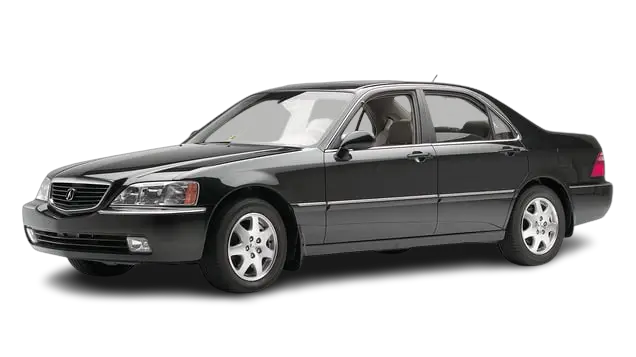 Acura RL: The Pinnacle of Luxury and Innovation
The Acura RL stands as a beacon of Acura's dedication to luxury, innovation, and performance in the sedan segment. As the flagship sedan of Acura's lineup, the RL has consistently showcased the brand's commitment to delivering top-tier experiences for its drivers. This introduction delves deep into the history, features, and legacy of the Acura RL.
The Genesis of the RL
Launched in the mid-1990s, the Acura RL was introduced as the successor to the Acura Legend. As the flagship sedan, the RL was designed to embody the pinnacle of Acura's luxury offerings, providing drivers with a blend of performance, comfort, and cutting-edge technology.
Evolution and Features
The first-generation Acura RL, which spanned from 1996 to 2004, was powered by a 3.5L V6 engine. It was lauded for its comfortable ride, spacious interior, and advanced features for its time, including satellite navigation.
In 2005, Acura unveiled the second-generation RL, bringing a host of improvements and innovations. One of the standout features was the introduction of the SH-AWD (Super Handling All-Wheel Drive) system, which enhanced the vehicle's handling and performance. The sedan also boasted a more powerful 3.7L V6 engine, a refined interior with high-quality materials, and a suite of advanced technological features, solidifying its position as a luxury leader in its segment.
Legacy and Impact
Throughout its production run, the Acura RL was synonymous with luxury and innovation. It served as a showcase of Acura's engineering prowess, from its powerful engines to its advanced all-wheel-drive system. The RL was not just a luxury sedan; it was a statement of Acura's commitment to pushing the boundaries of what was possible in the automotive world.
Commitment to Luxury and Performance
The Acura RL was designed with the driver in mind. Every aspect, from its responsive engine to its plush interior, was crafted to provide an unparalleled driving experience. The introduction of features like the SH-AWD system underscored Acura's dedication to performance, ensuring that the RL was not just luxurious, but also a joy to drive.
Conclusion
The Acura RL, with its rich history and legacy, stands as a testament to Acura's vision and commitment to excellence. It represents a perfect blend of luxury, performance, and innovation, offering drivers a holistic experience that few other sedans could match. As we look back at the RL's storied journey, it's clear that it was, and remains, one of the most iconic models in Acura's lineup, embodying the brand's dedication to delivering exceptional vehicles.
Acura (Honda) Manuals >