Acura (Honda) Manuals >
Acura (Honda) TL Workshop Service and Repair Manuals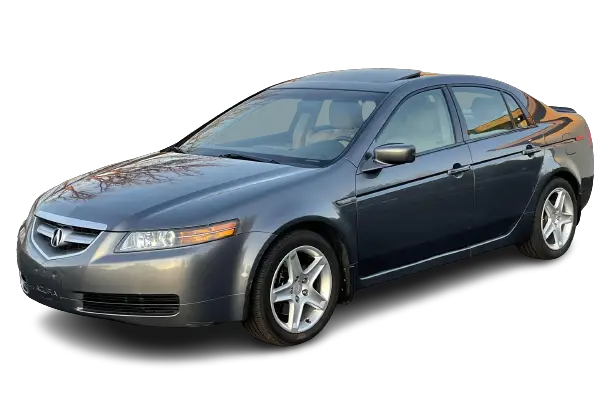 Acura TL: A Symbol of Luxury and Performance
The Acura TL stands as a shining example of Acura's commitment to blending luxury with performance. Over the years, the TL has evolved, becoming a benchmark in the luxury sedan segment. This introduction delves into the history, evolution, and significance of the Acura TL in the automotive world.
The Birth of the TL
Emerging in the mid-1990s, the Acura TL was designed to succeed the Vigor and was positioned as a mid-size luxury sedan. From its inception, the TL showcased Acura's dedication to delivering a vehicle that combined style, comfort, and performance in a seamless package.
Evolution Through the Years
The first-generation Acura TL made its debut in 1995, offering a choice between a 2.5L five-cylinder and a 3.2L V6 engine. Its blend of performance and luxury set the tone for future iterations.
With the dawn of the new millennium, the second-generation TL was introduced. This iteration was notable for its more powerful V6 engine and the inclusion of innovative features, such as satellite navigation. The third generation, launched in 2004, brought with it a more dynamic design and the introduction of the sportier Type-S variant.
The fourth and final generation of the TL, which debuted in 2009, continued the legacy of its predecessors. With a more aggressive design, advanced technological features, and enhanced performance capabilities, it solidified the TL's position as a leader in its segment.
Legacy and Significance
Throughout its production run, the Acura TL was lauded for its blend of performance, luxury, and reliability. Whether it was the smoothness of its ride, the quality of its interior, or the responsiveness of its engines, the TL consistently delivered an unparalleled driving experience. The introduction of the Type-S variants in certain generations further emphasized Acura's commitment to performance, offering drivers a more dynamic and spirited driving experience.
Performance and Innovation
The Acura TL was more than just a luxury sedan; it was a testament to Acura's engineering prowess. From its powerful engines to its advanced technological features, every aspect of the TL was meticulously crafted. Features such as Super Handling All-Wheel Drive (SH-AWD) and advanced navigation systems showcased Acura's dedication to innovation and performance.
Conclusion
The Acura TL, though replaced by the Acura TLX in 2014, remains an iconic model in Acura's lineup. It serves as a reminder of Acura's ability to produce vehicles that not only exude luxury but also deliver exhilarating performance. As we look back at the TL's storied history, it's evident that it was, and remains, a true representation of Acura's commitment to automotive excellence.
Acura (Honda) Manuals >