< PREV PAGE
NEXT PAGE >
TL L5-2451cc 2.5L SOHC G25A4 FI (1995)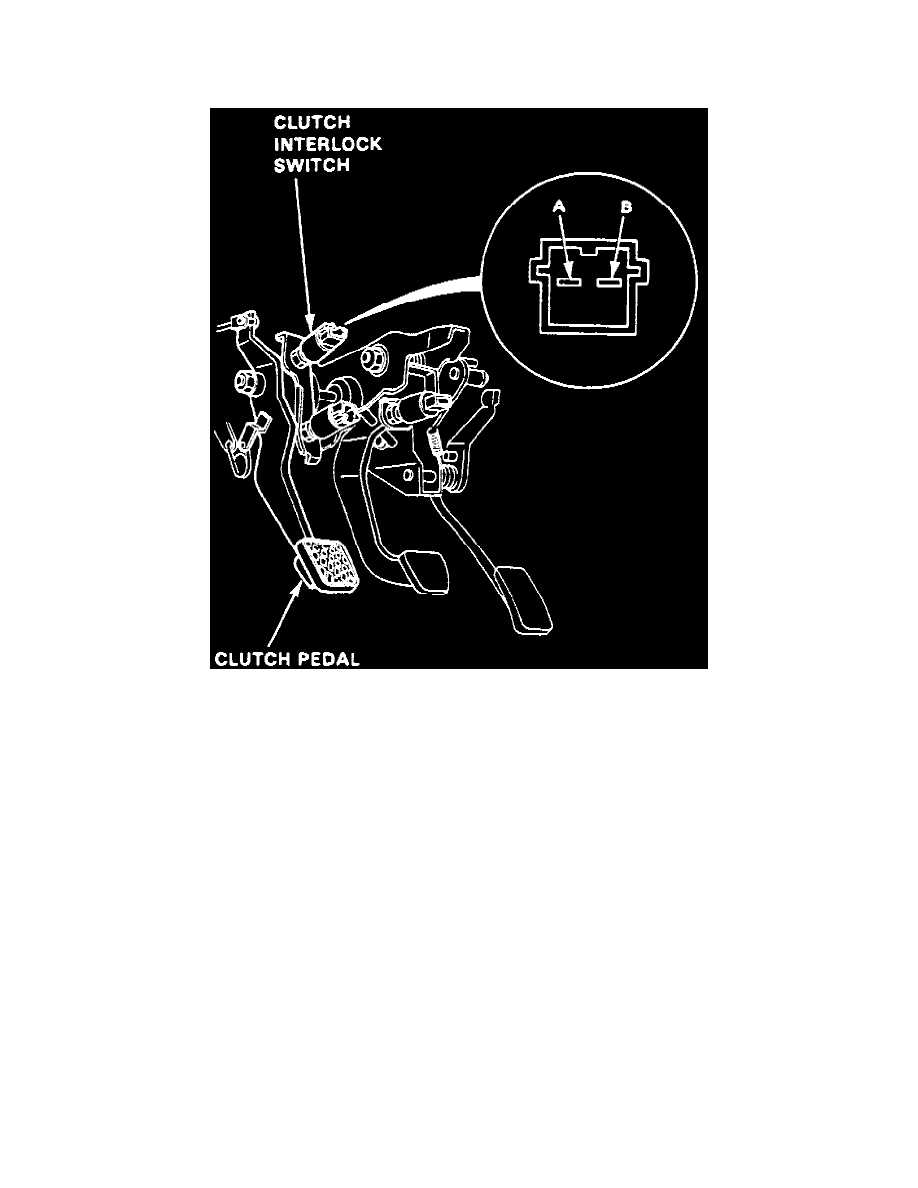 Clutch Switch: Testing and Inspection
1. Remove instrument panel lower cover.
2. Disconnect clutch interlock switch electrical connector.
Fig. 12  Clutch Interlock Switch Test
3. Check for continuity as shown, Fig. 12.
4. Continuity should be indicated when pedal is depressed and no continuity when pedal is released.
5. If continuity is not as indicated, replace switch.
< PREV PAGE
NEXT PAGE >