< PREV PAGE
NEXT PAGE >
TL L5-2451cc 2.5L SOHC MFI (1997)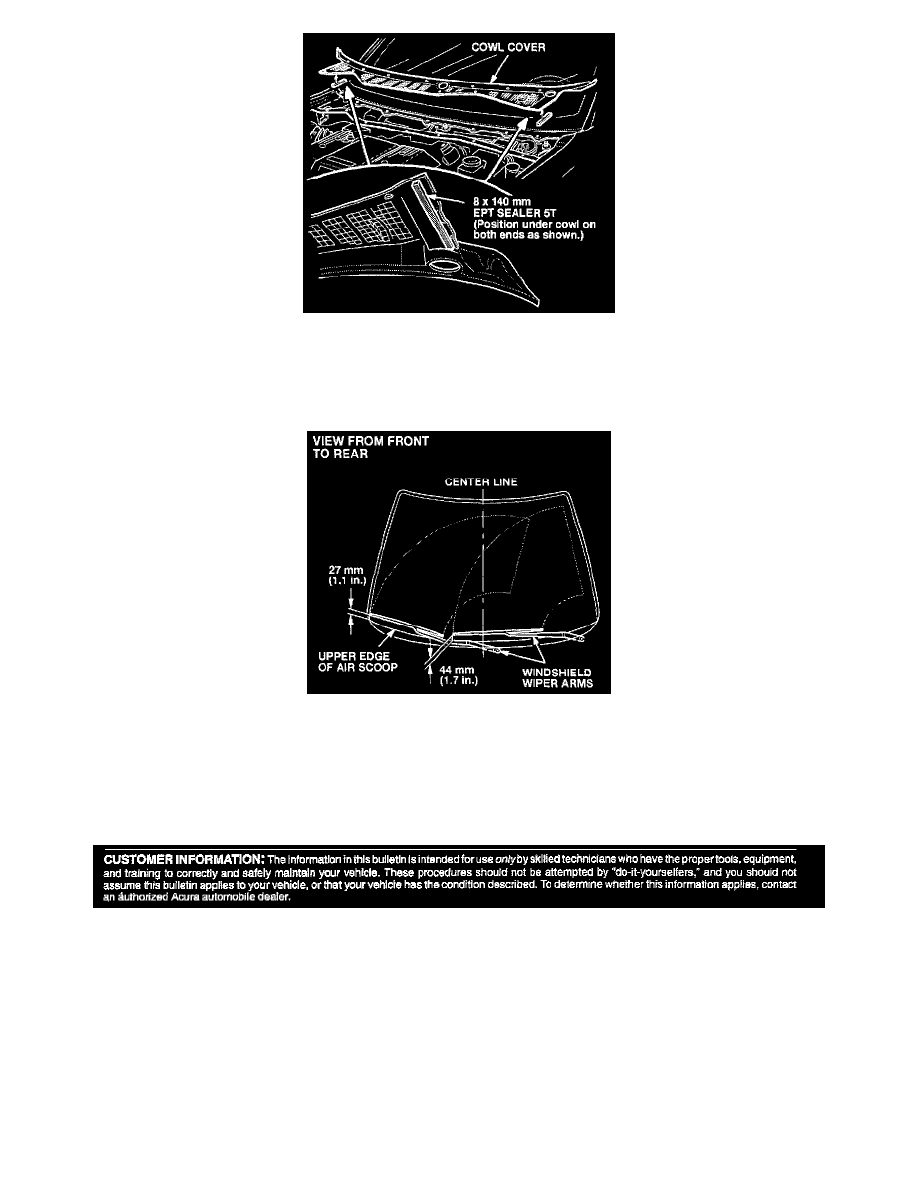 8.
Cut two 8 x 140 mm pieces of EPT Sealer 5T.
9.
Install the EPT on the bottom of each end of the cowl cover.
10.
Reinstall the cowl cover and the hood seal.
11.
Loosely reinstall the wiper arms, and adjust the park position on each one.
12.
Torque the wiper arm nuts to 18 Nm (13 lb-ft).
13.
Operate the wipers at low and high speeds; make sure they do not contact the windshield moldings or the cowl cover.
14.
Fill the cowl with some water, and check to see that it drains properly.
Disclaimer
< PREV PAGE
NEXT PAGE >