< PREV PAGE
NEXT PAGE >
TL L5-2451cc 2.5L SOHC MFI (1997)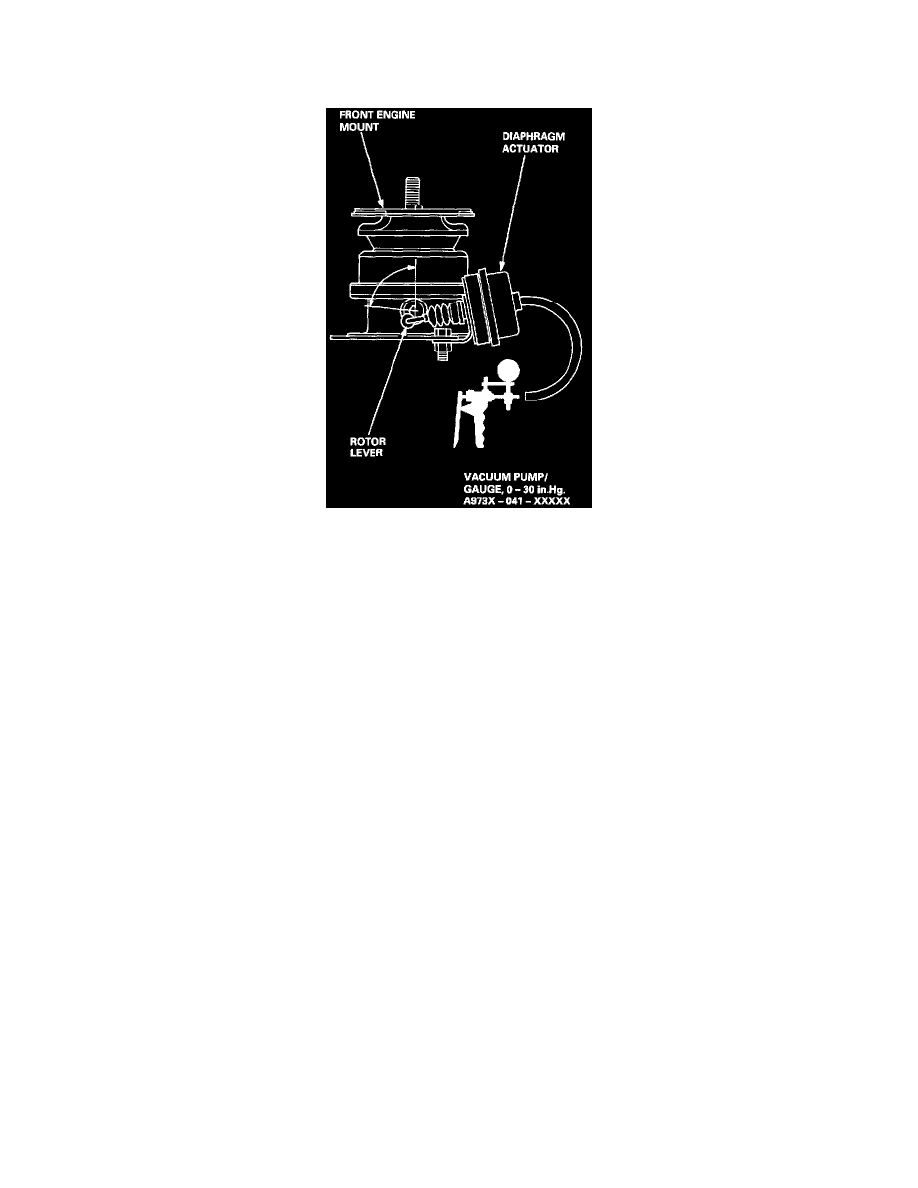 Engine Mount Control Actuator: Testing and Inspection
1. Disconnect the vacuum hoses, then remove the front engine mounts.
2. Clean and oil the diaphragm actuator rod, rotor lever, and lever linkage.
3. With a vacuum pump/gauge, apply vacuum of about 30.7 kPa (230 mmHg, 9.1 in.Hg), and check if the rotor lever turns 80 degrees.
-
Replace the front engine mount if the rotor lever does not operate.
< PREV PAGE
NEXT PAGE >