< PREV PAGE
NEXT PAGE >
TL L5-2451cc 2.5L SOHC MFI (1997)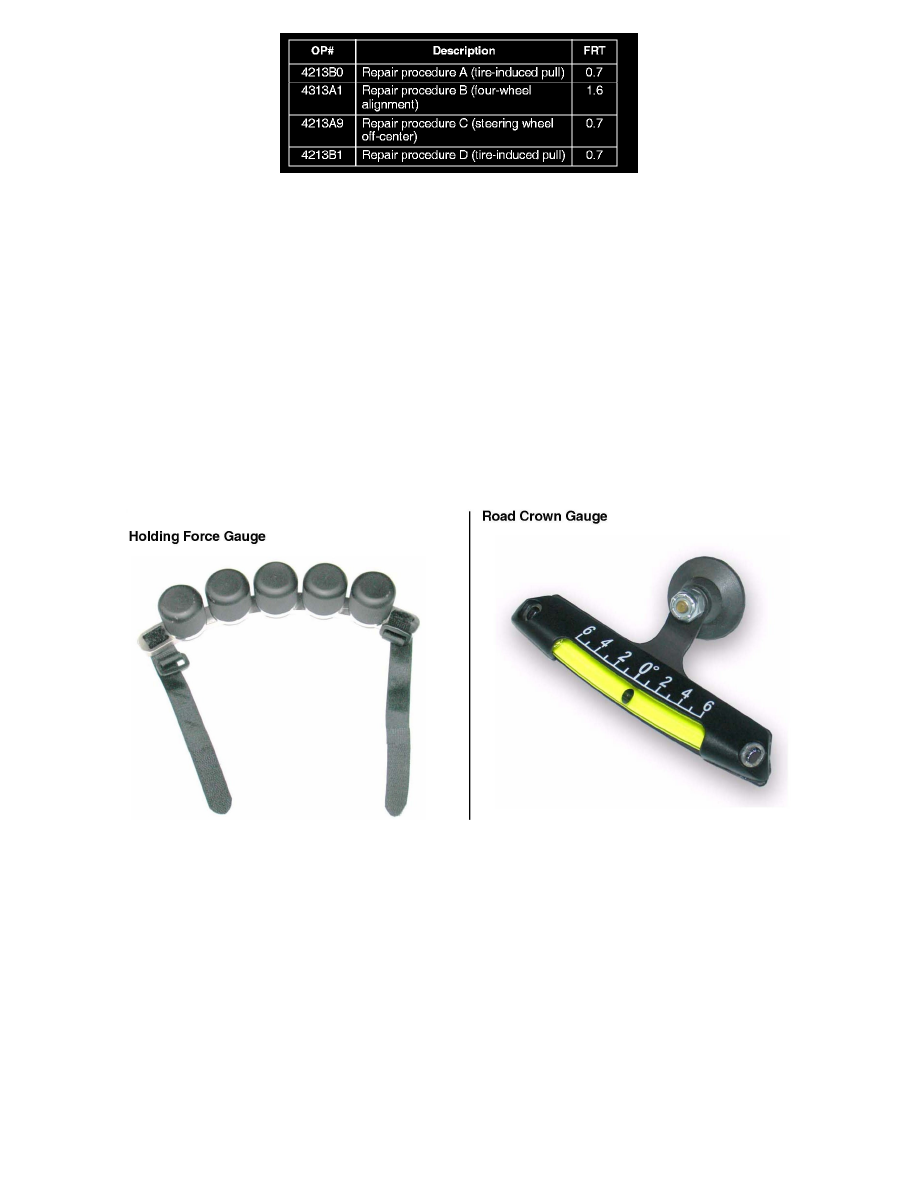 In warranty: 
The normal warranty applies.
Failed Part:
P/N 53560-SDA-A01
Defect Code:
07406
Symptom Code:
03602
Skill Level:
Repair Technician
Diagnostic Trouble
To create the 15-digit DTC, see
Code:
the applicable repair procedure.
Out of warranty: 
Any repair performed after warranty expiration may be eligible for goodwill consideration by the District Parts and Service Manager or your Zone
Office. You must request consideration, and get a decision, before starting work.
TOOL DESCRIPTIONS
The holding force gauge measures the amount of pull on the vehicle. It is a bracket that counts as one weight, plus five removable weights.
< PREV PAGE
NEXT PAGE >