< PREV PAGE
NEXT PAGE >
TL L5-2451cc 2.5L SOHC MFI (1997)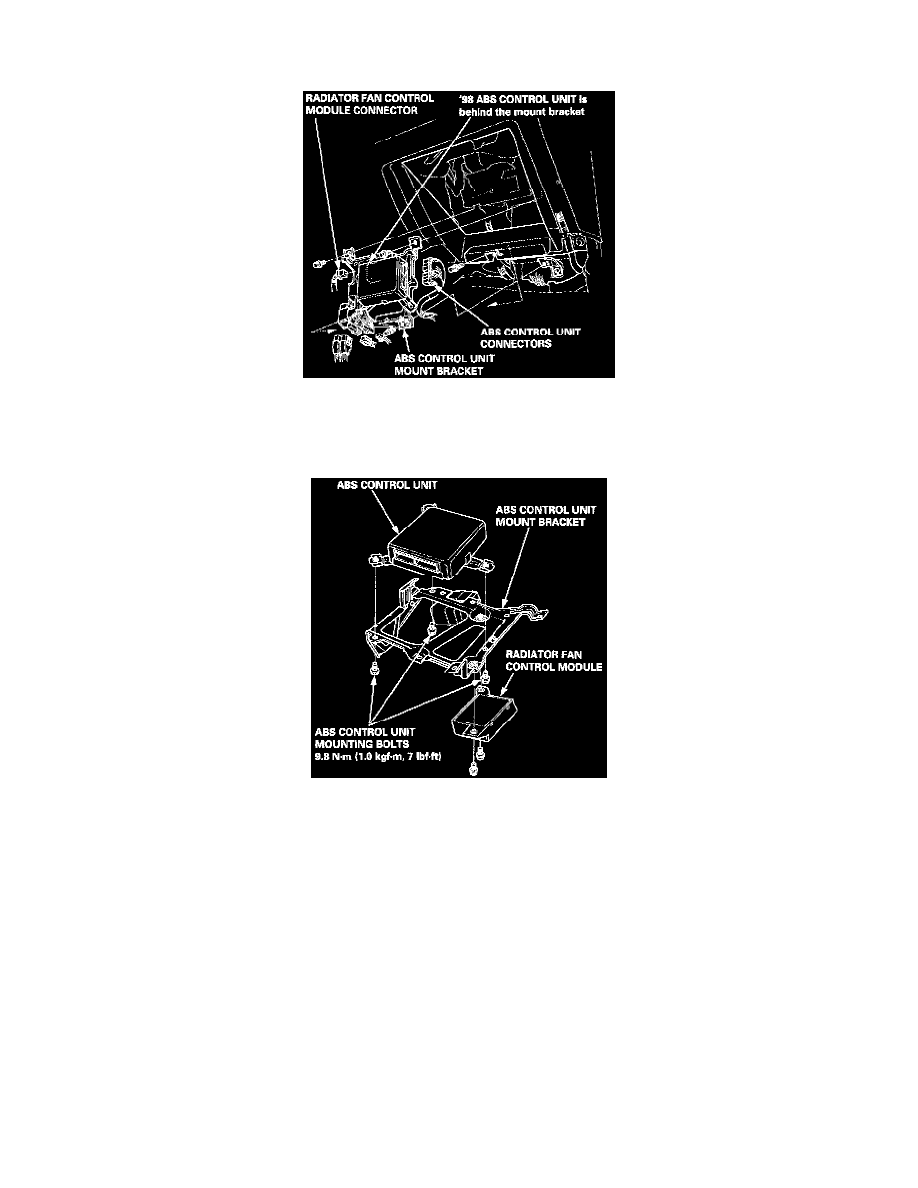 Electronic Brake Control Module: Service and Repair
1. Remove the glove box.
2. Remove the four mounting bolts of the ABS control refit moment bracket
3. Move the bracket forward, and disconnect the each connectors from the bracket.
4. Disconnect the ABS control unit connectors and radiator fan control module connector. 
5. Move the bracket down to remove it from the car. 
6. Remove the radiator fan control module and three ABS control unit mounting bolts.
7. Remove the ABS control unit from the bracket.
8. Install the ABS control unit in the reverse order of removal.
< PREV PAGE
NEXT PAGE >