< PREV PAGE
NEXT PAGE >
TL L5-2451cc 2.5L SOHC MFI (1997)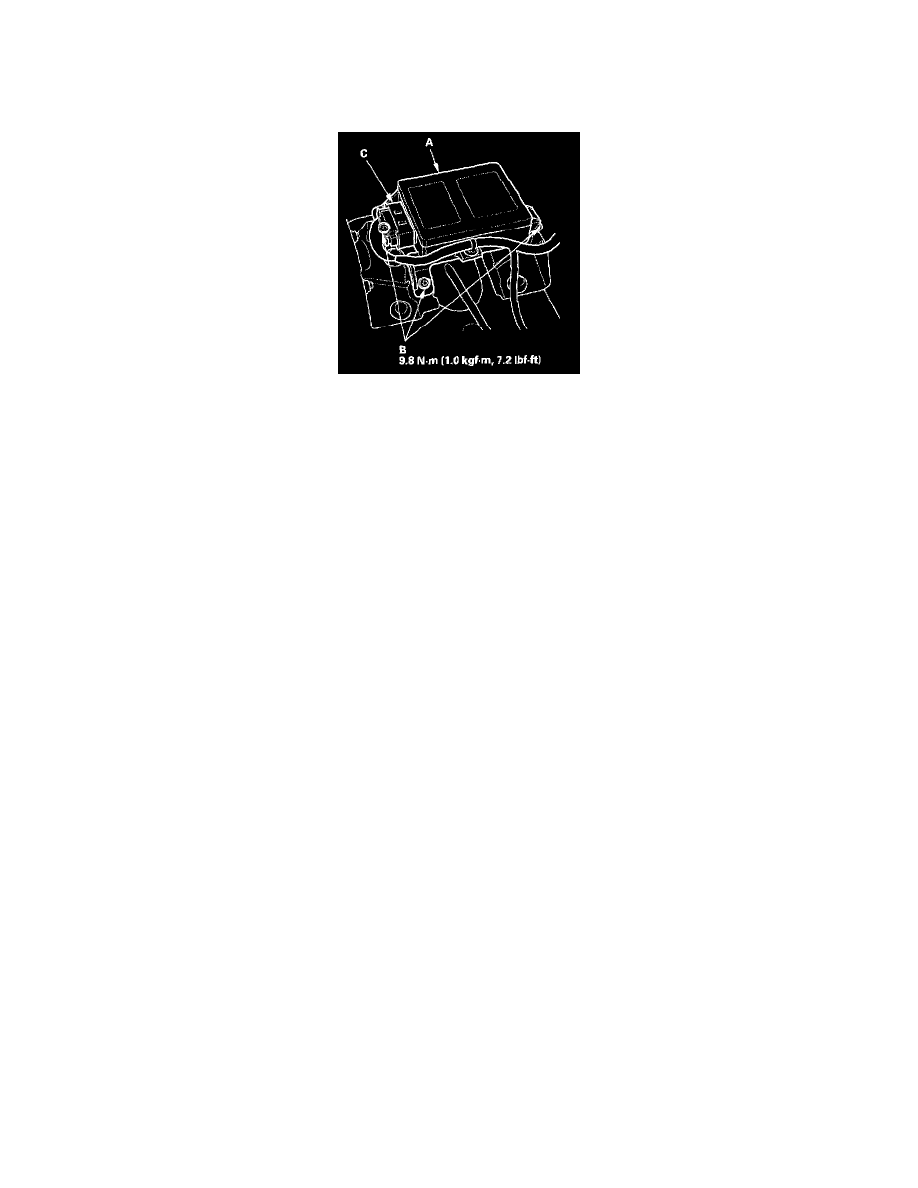 Air Bag Control Module: Service and Repair
Installation
1. Install the new SRS unit (A) with new Torx bolts (B), then connect the SRS main harness 18P connector (C) to the SRS unit; push it into position
until it clicks.
NOTE:
-
When tightening the Torx bolts to the specified torque after replacement, be careful to turn them in so that their heads rest squarely on the
brackets.
-
Secure the SRS unit with new Torx bolts. Torx bolts cannot be reused because they are treated with special parts.
2. Install the console panel.
3. Reconnect the airbag connectors.
4. Reconnect the battery negative cable.
5. After installing the SRS unit, confirm proper system operation: Turn the ignition switch ON (II); the SRS indicator light should come on for about 
six seconds and then go off.
6. Enter the anti-theft code for the radio, then enter the customer's radio station presets.
< PREV PAGE
NEXT PAGE >