< PREV PAGE
NEXT PAGE >
TL L5-2451cc 2.5L SOHC MFI (1997)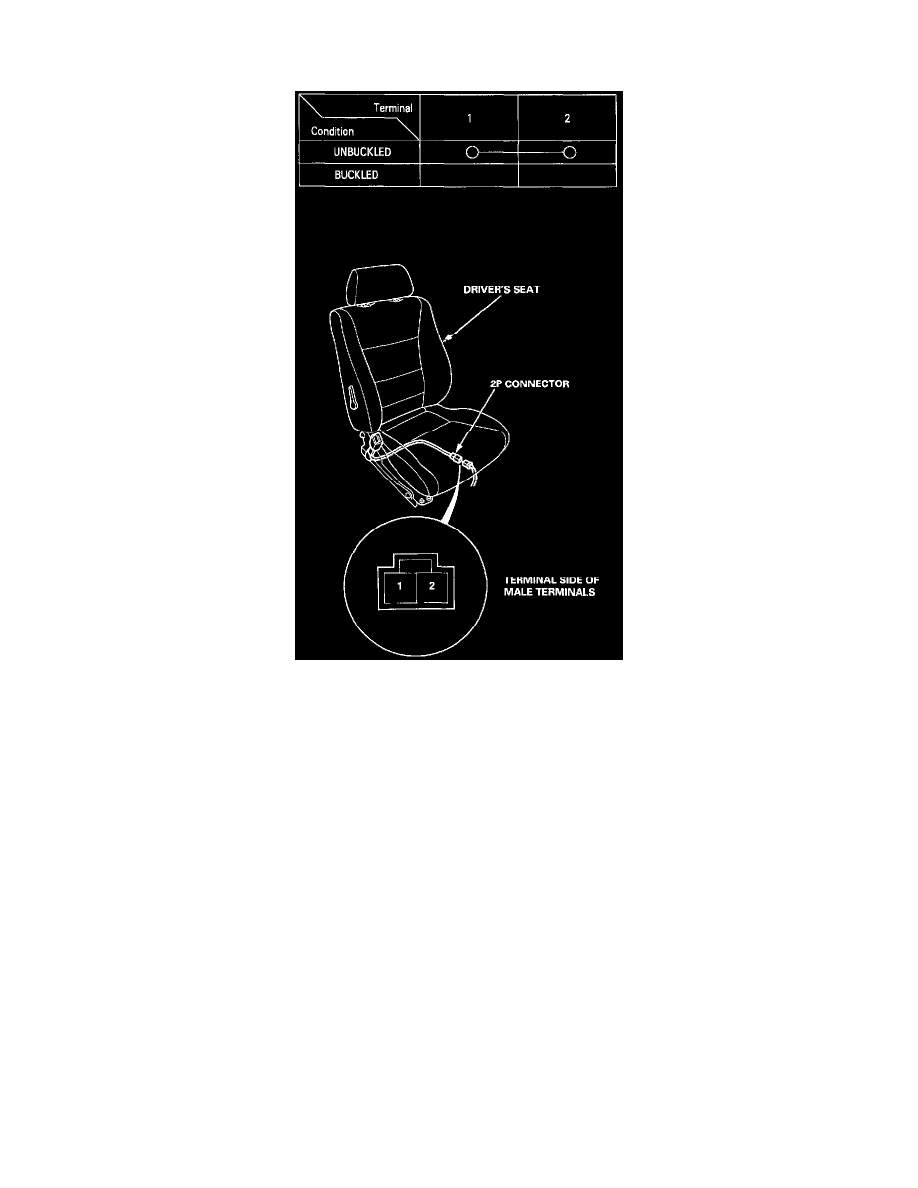 Seat Belt Buckle Switch: Testing and Inspection
1.  Slide the driver's seat to the middle position, then disconnect the 2P connector from the back of the seat.
Seat Belt Switch Test
2.  Check for continuity between the No. 1 and No. 2 terminals in each condition according to the table.
NOTE: Refer to Integrated Control unit circuit diagram for the diagram of the seat belt reminder circuit.
3.  If necessary, replace the seat belt switch.
< PREV PAGE
NEXT PAGE >