< PREV PAGE
TSX Sedan V6-3.5L (2011)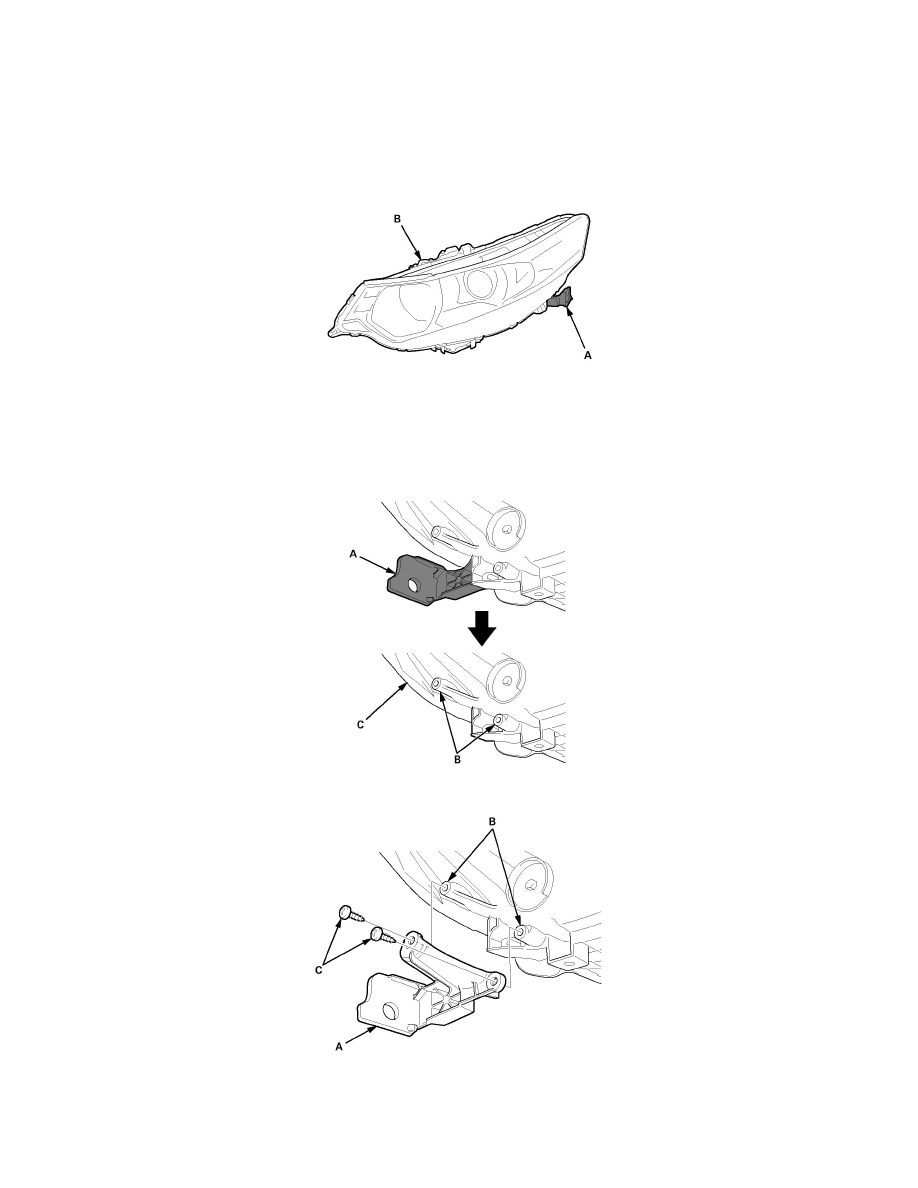 Headlamp: Service and Repair
Headlight Bracket Replacement
NOTE:  Put on gloves to protect your hands.
If the side bracket (A) on the headlight assembly (B) is broken, the headlight assembly can be repaired using the repair bracket if it meets this criteria:
-
There is no damage to the headlight assembly.
-
The sealing of the headlight lens and headlight housing is maintained.
Replacement
1. Remove the front bumper.
2. Remove the headlight assembly.
3. Cut or grind off the damaged side bracket (A) so that the bosses (B) on the headlight housing (C) are left as shown. After removing the damaged
bracket, finish the cut area with 400 grit sandpaper. Take care not to scratch the headlight assembly.
4. Install the side repair bracket (A) on the bosses of the headlight housing (B), then fasten it with the screws (C) provided with the repair bracket.
5. Reinstall the headlight assembly.
6. Reinstall the front bumper.
7. Adjust the headlights to local requirements.
< PREV PAGE