< PREV PAGE
NEXT PAGE >
ZDX V6-3.7L (2010)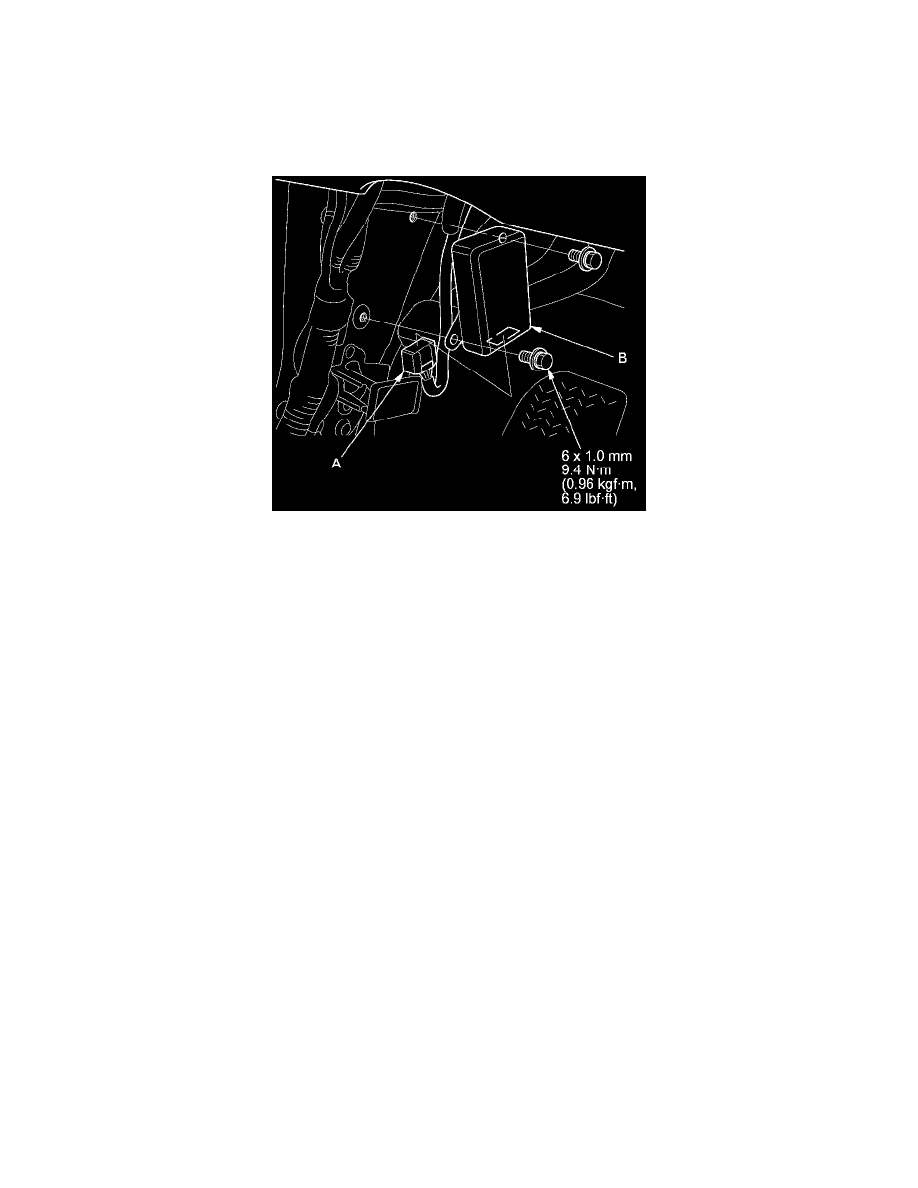 Cruise Control Module: Service and Repair
Adaptive Cruise Control (ACC) Unit Removal/Installation
1. Remove the driver's side kick panel  See: Body and Frame/Interior Moulding / Trim/Scuff Plate/Service and Repair.
2. Disconnect the 20P connector (A) from the ACC unit (B), then remove the ACC unit.
3. Install the ACC unit in the reverse order of removal.
NOTE: If a new ACC unit, follow these item:
-
Do the ACC unit update  See: Cruise Control/Testing and Inspection/Programming and Relearning.
-
Do the CMBS initial check (DTC100)  See: Powertrain Management/Computers and Control Systems/Testing and Inspection/Diagnostic
Trouble Code Tests and Associated Procedures/Manufacturer Code Charts/100.
< PREV PAGE
NEXT PAGE >