< PREV PAGE
NEXT PAGE >
ZDX V6-3.7L (2010)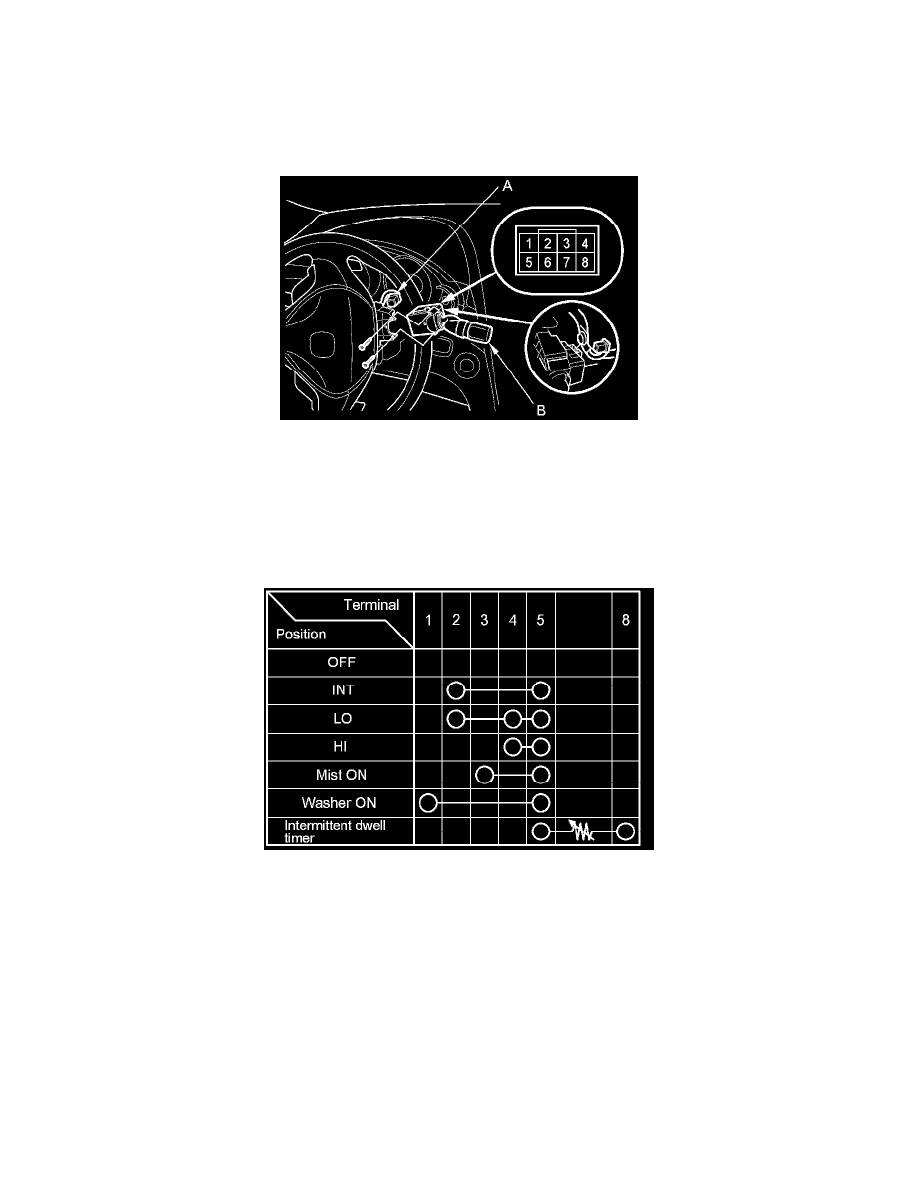 Wiper Switch: Service and Repair
Wiper/Washer Switch Test/Replacement
1. Remove the steering column covers  See: Steering and Suspension/Steering/Steering Column/Steering Column Cover/Service and Repair.
2. Disconnect the dashboard wire harness 8P connector (A) from the windshield wiper/washer switch (B).
3. Remove the two screws, then slide out the switch.
4. Inspect the connector terminals to be sure they are all making good contact.
-
If the terminals are bent, loose or corroded, repair them as necessary, and recheck the system.
-
If the terminals look OK, go to step 5.
5. Check for continuity between the terminals in each switch position according to the table.
6. If the continuity is not as specified, replace the switch.
7. Install the switch in the reverse order of removal.
< PREV PAGE
NEXT PAGE >