< PREV PAGE
NEXT PAGE >
200 Quattro Wagon L5-2226cc 2.22L SOHC Turbo (MC) (1989)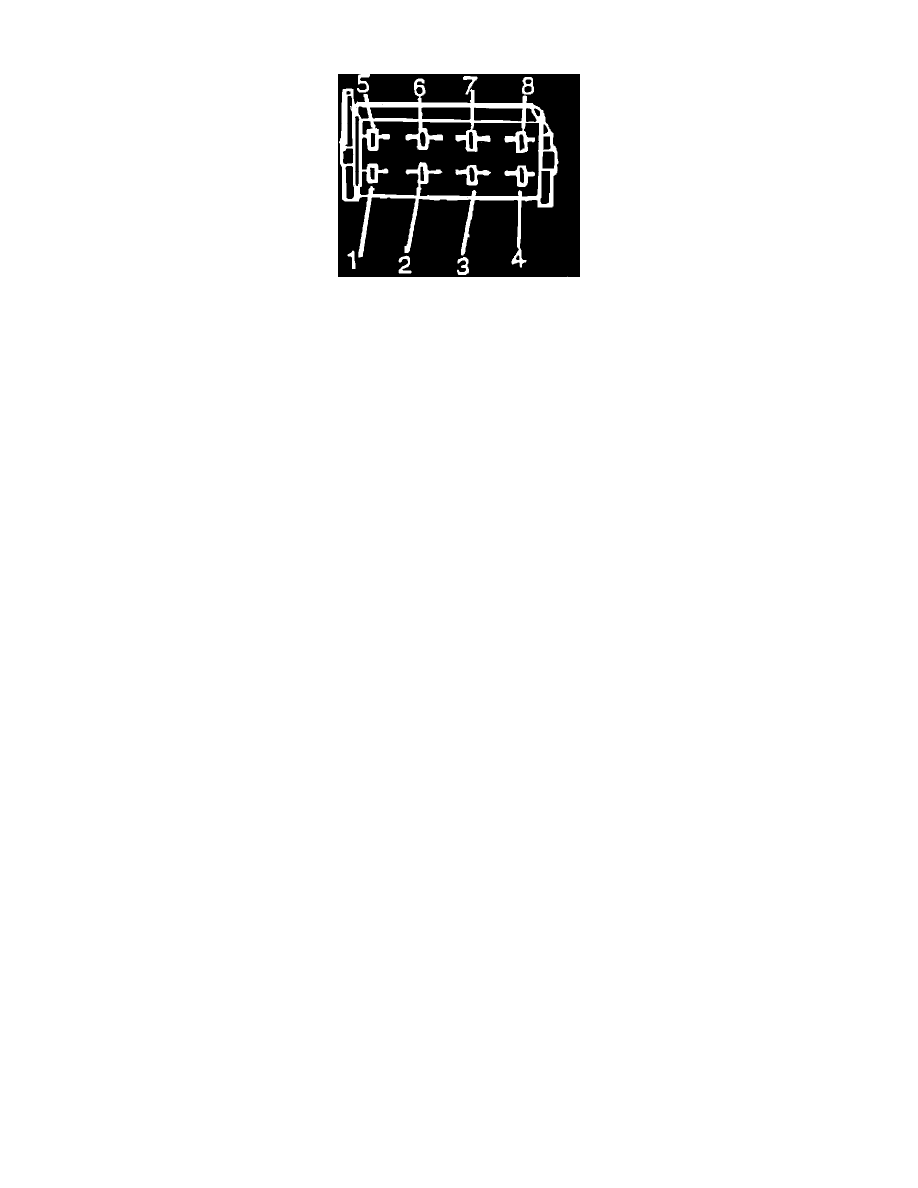 Brake Switch (Cruise Control): Testing and Inspection
Fig. 1  Control Unit Harness Connector Terminal Identification
Procedure for brake and clutch pedals are the same.
1. Connect multimeter US 1119, or equivalent, between control unit harness connector terminal 3 and ground, refer to Fig. 1.
2. Depress brake/clutch pedal.
3. If continuity exists, replace defective brake/clutch pedal switch.
4. If circuit is open, refer to Cruise CRUISE CONTROL SWITCH CHECK. Vehicles with 12 pin type control unit connectors refer to Vacuum
Pump. 
< PREV PAGE
NEXT PAGE >