< PREV PAGE
NEXT PAGE >
200 Quattro Wagon L5-2226cc 2.22L SOHC Turbo (MC) (1989)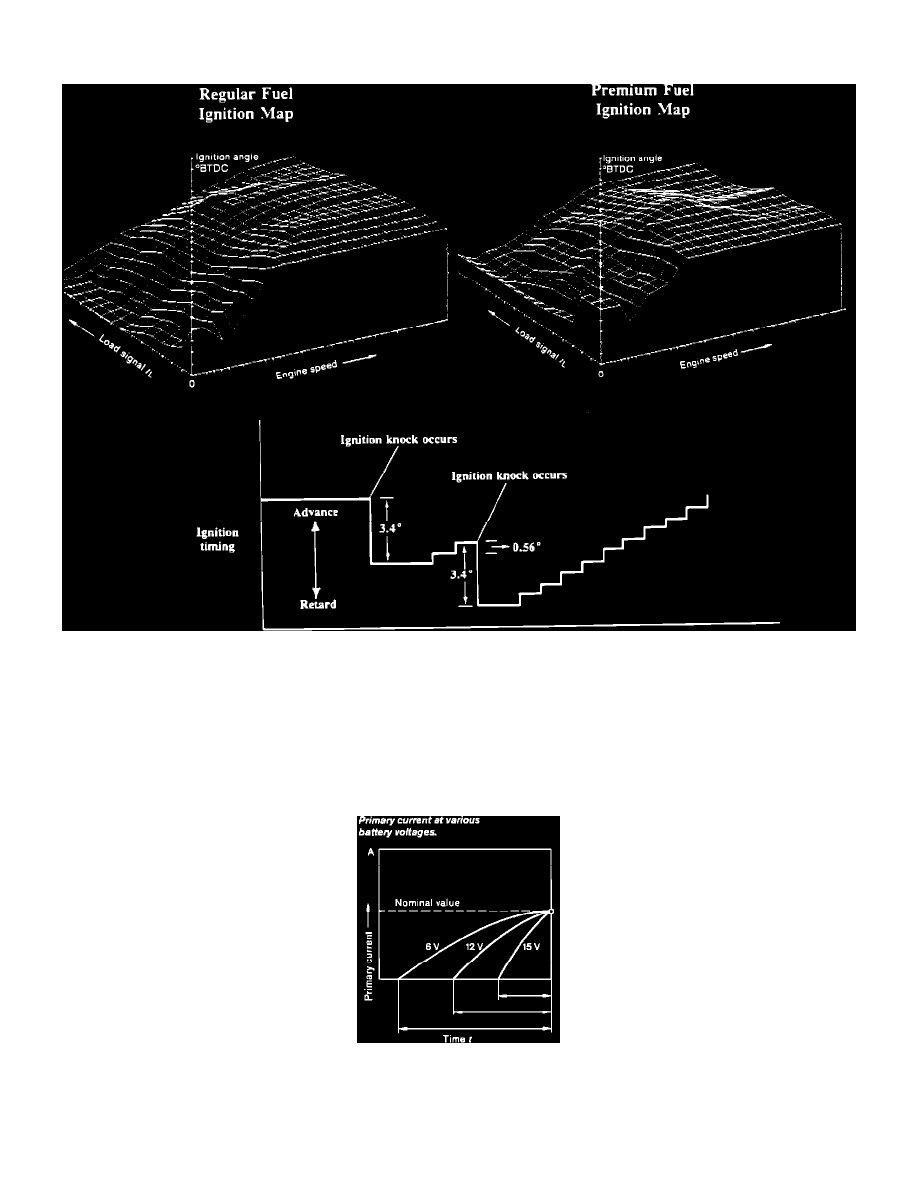 IGNITION CONTROL
Ignition Maps - Knock Sensor Control
    The ECU controls the ignition timing and dwell, according to complex "maps" programmed into the computer memory.
    The ECU monitors engine speed, load, and temperature, then plots these points on a complex 3 dimensional graph (ignition map) to determine the
degree of ignition advance. A knock sensor is used to detect spark knock. If a knock is detected the ECU retards the ignition timing for that cylinder, in
steps, until the knocking ceases, then gradually steps the timing back to its previous setting. If knocking persists when the timing has been retarded the
maximum number of steps, the ECU will switch to a second ignition map programmed for fuels with lower octane ratings. If the knocking still continues,
a trouble code will be stored in the computer memory.
 
Primary Current Vs. Charge Time W/Respect To Voltage
    The ignition dwell is controlled according to a similar map. With a constant dwell angle, the charging time changes depending upon the engine speed.
At high engine speeds, the charging time is significantly reduced, and consequently, spark voltage is reduced due to insufficient coil saturation. At low
engine speeds coil saturation is reached well before spark occurs, resulting in wasted energy and unnecessary coil heating. Since coil saturation is
< PREV PAGE
NEXT PAGE >