VAG 1558 Temperature Tester|Page 3822 >
< NHTSA93V006000
200 Quattro Wagon L5-2226cc 2.22L SOHC Turbo (MC) (1989)
Fluid - A/T
Component Information
Technical Service Bulletins
VAG 1558 Temperature Tester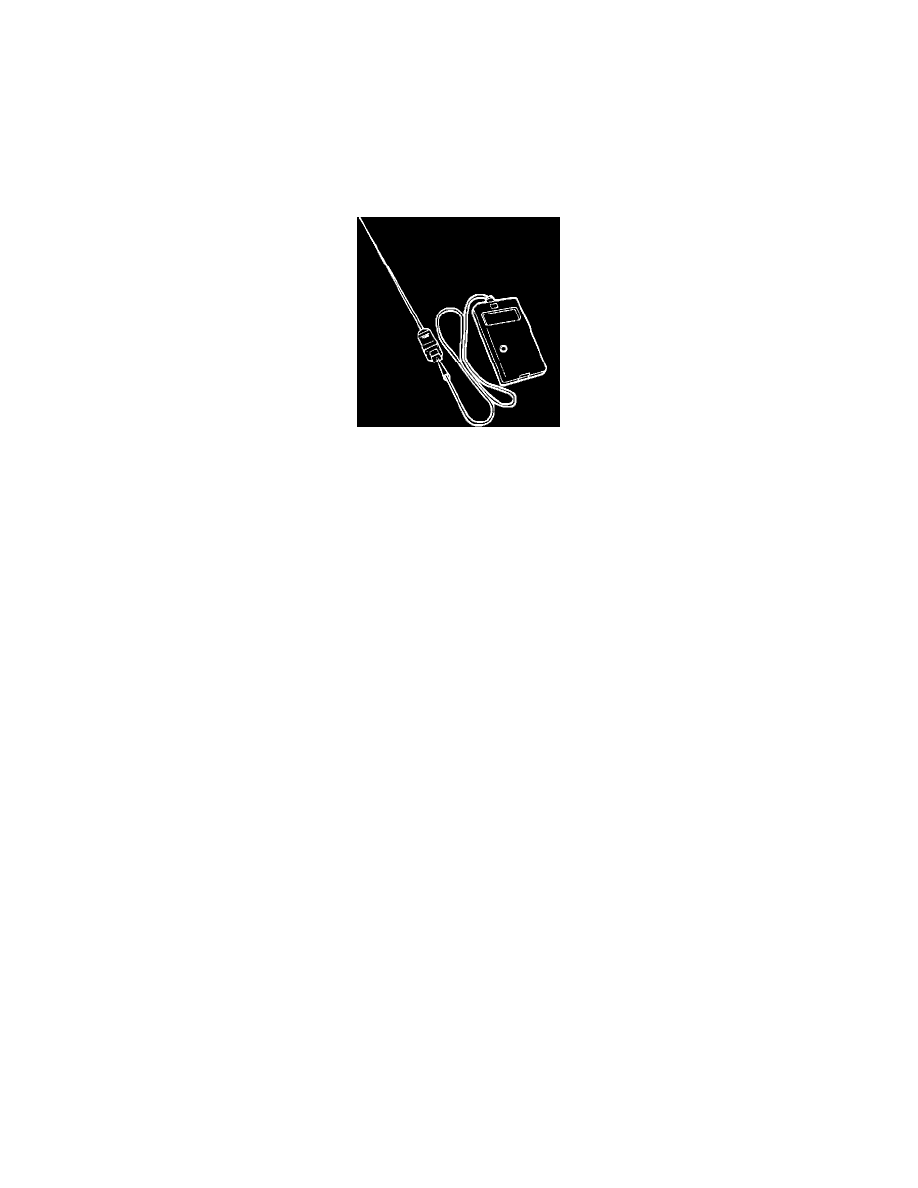 Fluid - A/T: Technical Service Bulletins
VAG 1558 Temperature Tester
Subject:
SUBJECT :
TEMPERATURE TESTER VAG 1558
Number:
90-02
We are pleased to announce the availability of Temperature tester VAG 1558 to the VWoA equipment program. The VAG 155 Temperature tester is a
pocket size meter that comes complete with a flexible 280 mm long temperature sensor that is used for measuring engine or transmission oil
temperatures. All that is needed to obtain a temperature reading is to insert the flexible sensor into the engine or transmission dipstick opening and read
the temperature readout from the meter display. The VAG 1558 can measure temperatures in a range of 0 to 150 degrees C.
VAG 1558 requires a 9 volt battery for operation (included) which will yield an operating time of 250 to 300 hours depending on battery usage.
The VAG 1558 can be ordered through your teleprocessor (X.P.) or by purchase order through your Zone/Distributor Service Department.
ORDERING INFORMATION
TOOL
DESCRIPTION
NUMBER
ORDER NUMBER
DEALER PRICE
TEMPERATURE TESTER
VAG1558
TAG 155 800 00 V0A
$99.95
Fluid - A/T
Component Information
Technical Service Bulletins
VAG 1558 Temperature Tester
VAG 1558 Temperature Tester|Page 3822 >
< NHTSA93V006000