< PREV PAGE
NEXT PAGE >
4000,S L4-1781cc 1.8L SOHC (MG) (1985)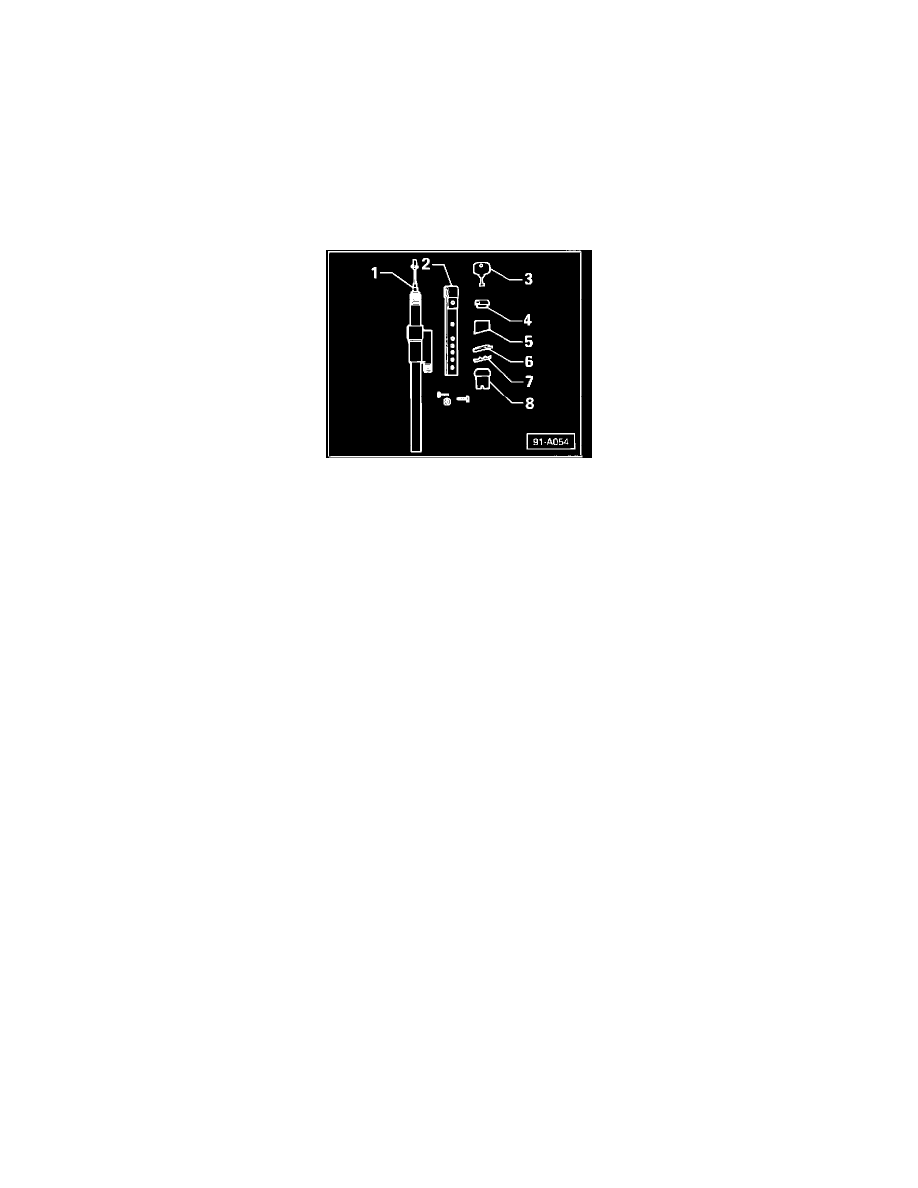 Antenna Mast: Technical Service Bulletins
Manual Antenna - Installation Procedure
Subject:
Manual Antenna, Installing
Model(s): All 4000 (1984-87 m.y.) / All 5000 (1984-88 m.y.)
Group:
91
Number:
90-01
Date:
May 31, 1990
This circular outlines the procedure for installing a manual antenna on 4000 (1984-1987) and 5000 (1984-1988) models as a cost saving alternative to
replacing the original equipment power antenna.
Install the manual antenna only on vehicles which are out of the new vehicle warranty.
Parts required
Description
Part No.
Quantity
Manual antenna
431 051 515
1
CAUTION
Part numbers are for reference only. Always check with your Parts Department for latest Information.
1 -
Antenna assembly
2 -
Grounding support bracket
3 -
Key
4 -
Spanner nut
5 -
Plastic spacer
6 -
Rubber grommet
7 -
Lock ring
8 -
Metal spacer
< PREV PAGE
NEXT PAGE >