< PREV PAGE
NEXT PAGE >
4000,S L4-1781cc 1.8L SOHC (MG) (1985)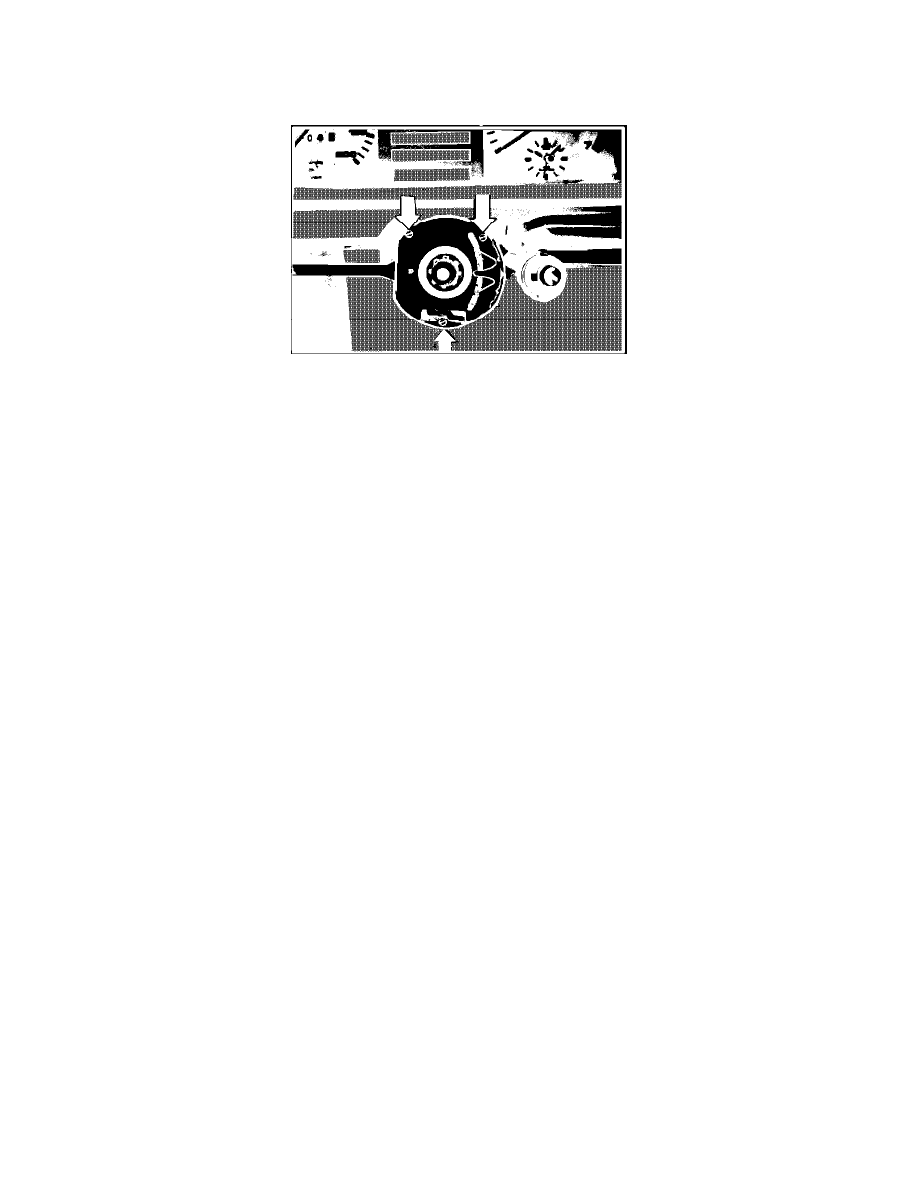 Turn Signal Switch: Service and Repair
    The steering column combination switch includes the turn signal switch, windshield wiper/washer switch, dimmer switch, and on some models, the
main headlamp switch. On some models, individual switches can be replaced, while on others, the combination switch must be replaced.
Fig. 4 Combination switch removal.
1.
Pry horn cover off by hand, remove nut and washer securing steering wheel, and remove steering wheel, spring and horn contact.
2.
Remove screws securing lower steering column cover and remove cover.
3.
Remove screws securing combination switch to steering lock housing, Fig. 4, disconnect switch from wiring harness and remove switch.
4.
Reverse procedure to install.
< PREV PAGE
NEXT PAGE >