< PREV PAGE
NEXT PAGE >
4000,S L4-1781cc 1.8L SOHC (MG) (1985)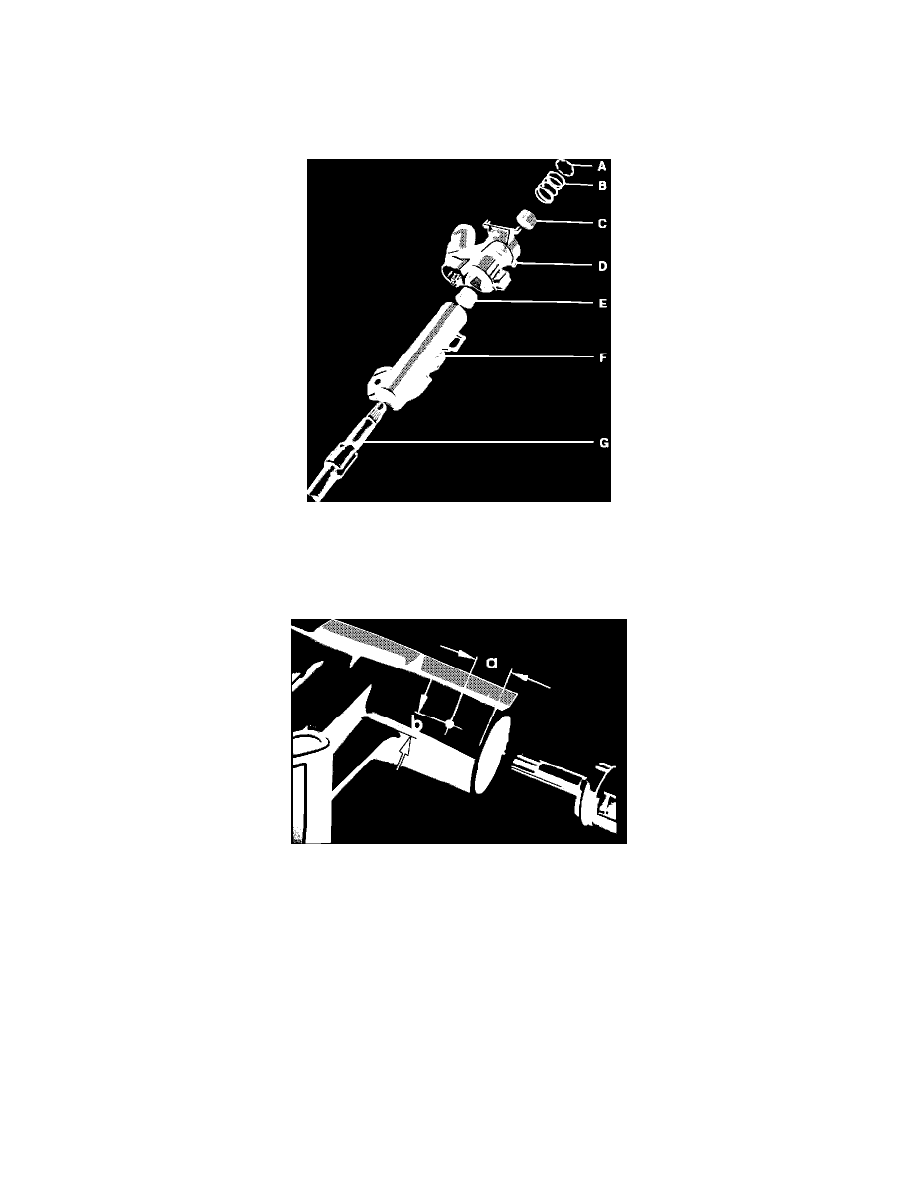 Ignition Switch: Service and Repair
1.
Disconnect battery ground cable.
2.
Remove two screws securing steering column cover and remove cover.
3.
Remove steering wheel, horn contact and spring.
4.
Disconnect wiring harness connectors from combination switch, remove three screws securing switch to column and remove combination switch.
Fig. 2 Ignition switch & steering lock installation.
5.
Pry off lock washer ``A'', Fig. 2, relieving spring tension carefully. Pull out contact ring ``C'', Fig. 2, and remove bolt securing ignition lock
assembly to tube.
6.
Remove ignition lock and switch assembly from tube ``F'', Fig. 2.
Fig. 1 Ignition lock cylinder removal diagram. A = .500 inch 4000, & B = .375 inch 4000 & Coupe & .3125 5000 models.
7.
Drill hole in lock housing as shown in Fig. 1, using a 1/8 inch drill bit.
8.
Insert punch into hole to depress spring, turn ignition key slightly to right, and pry lock cylinder from housing.
9.
Noting correct key position, insert new lock cylinder into housing until spring snaps into position.
< PREV PAGE
NEXT PAGE >