< PREV PAGE
NEXT PAGE >
4000,S L4-1781cc 1.8L SOHC (MG) (1985)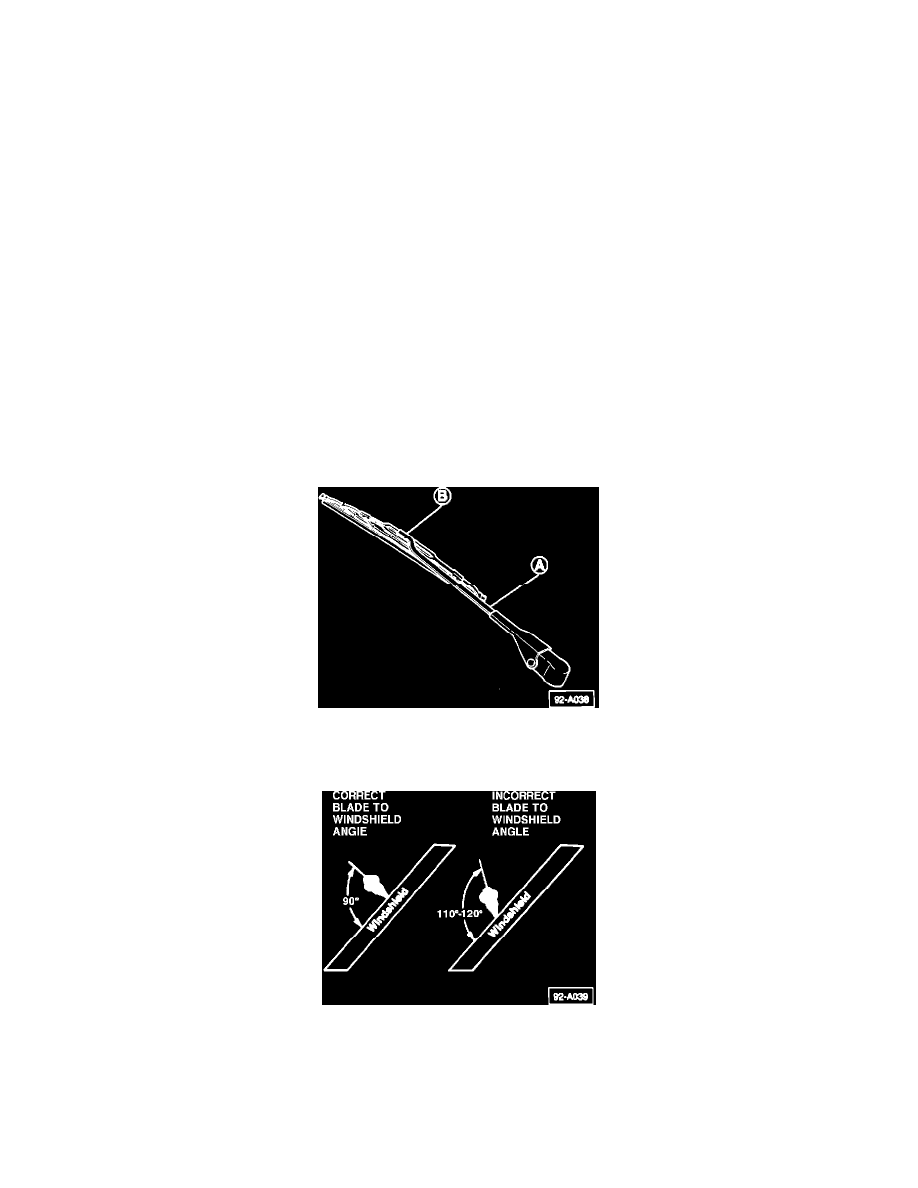 Wiper Blade: Technical Service Bulletins
Windshield Wipers - Chatter/Do Not Clean Window Properly
Applies To
ALL
Group 92
Subject
Windshield Wiper Blades
Part Identifier
9227
Key Points
Windshield wipers chatter or do not clean window properly
Number
87-01
July 15, 1987
Windshield wiper blade chatter and skipping of blade across windshield can be caused by incorrect wiper arm angle.
The incorrect wiper arm angle will not allow the wiper blade to flip and follow the wiper arm.
It is most noticeable on the downward stroke of the wiper.
To adjust wiper arm, 
-
hold wiper arm with duckbill pliers at A
-
bend wiper blade arm at B to obtain correct wiper blade angle
Angle of blade to windshield
Wax and dirt build up on windshield wiper blades can cause streaking and smearing on windshield when using wipers.
-
do not replace windshield blades that may only need to be cleaned
-
clean wax and dirt build up from wiper blades and entire windshield with alcohol based cleaning solution or rubbing alcohol and water
< PREV PAGE
NEXT PAGE >