Antenna Control Module >
A3 L4-2.0L Turbo (CBFA) (2008)
Relays and Modules
Relays and Modules - Accessories and Optional Equipment
Alarm Module, (Vehicle Antitheft)
Component Information
Service and Repair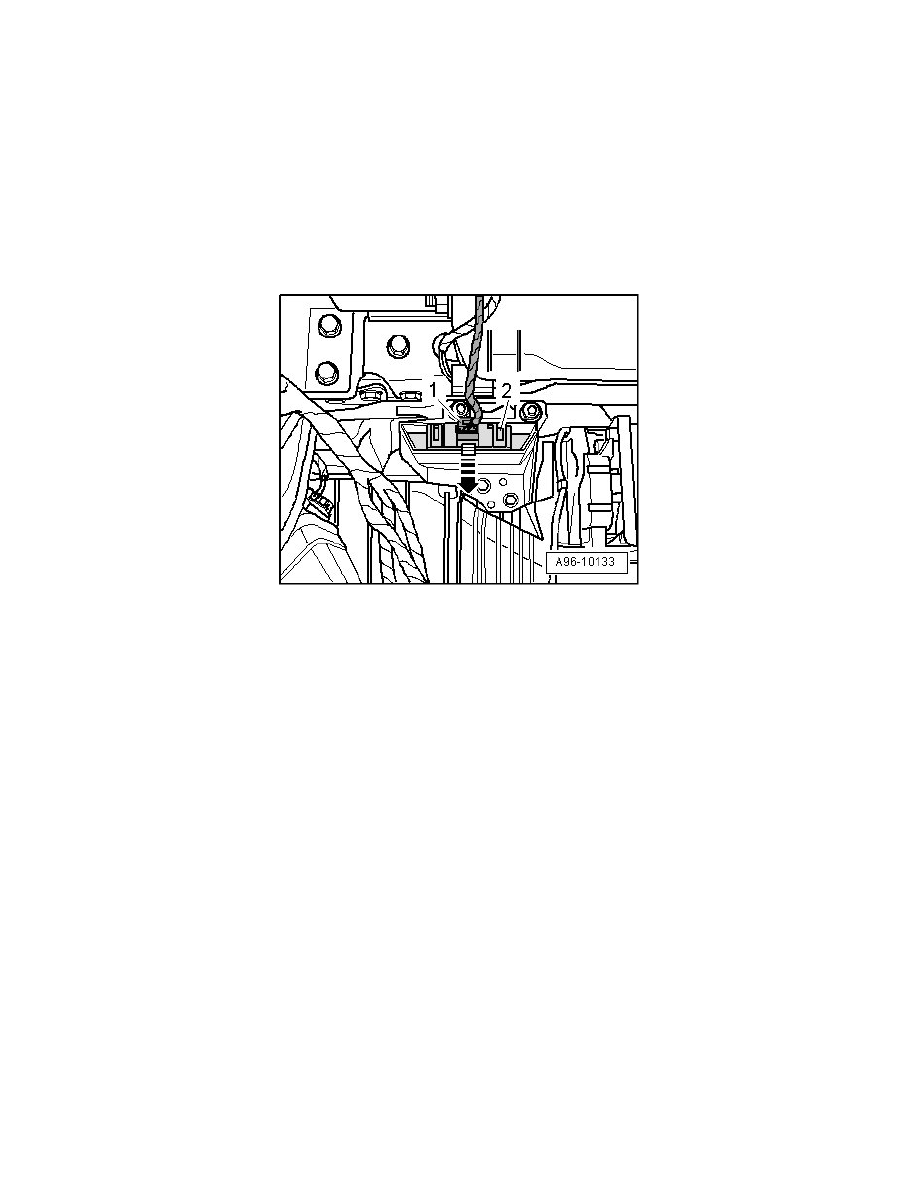 Alarm Module: Service and Repair
Inclination/Anti-Theft Control Module
Removing
-
If the control module was replaced, select the "Replace" function for the respective control module in "Guided Fault Finding" or " Guided
Functions".
-
Switch off ignition and remove ignition key.
-
Remove glove compartment. 
-
Release the retaining springs - arrow - and remove the Inclination-/Anti-Theft Control Module (J529) -  item 2 - from the bracket.
-
Disconnect electrical connector - 1 -.
Installing
Install in reverse order of removal, observing the following:
-
Install glove compartment. 
Relays and Modules
Relays and Modules - Accessories and Optional Equipment
Alarm Module, (Vehicle Antitheft)
Component Information
Service and Repair
Antenna Control Module >