< PREV PAGE
NEXT PAGE >
A4 Quattro Sedan V6-3.0L (AVK) (2002)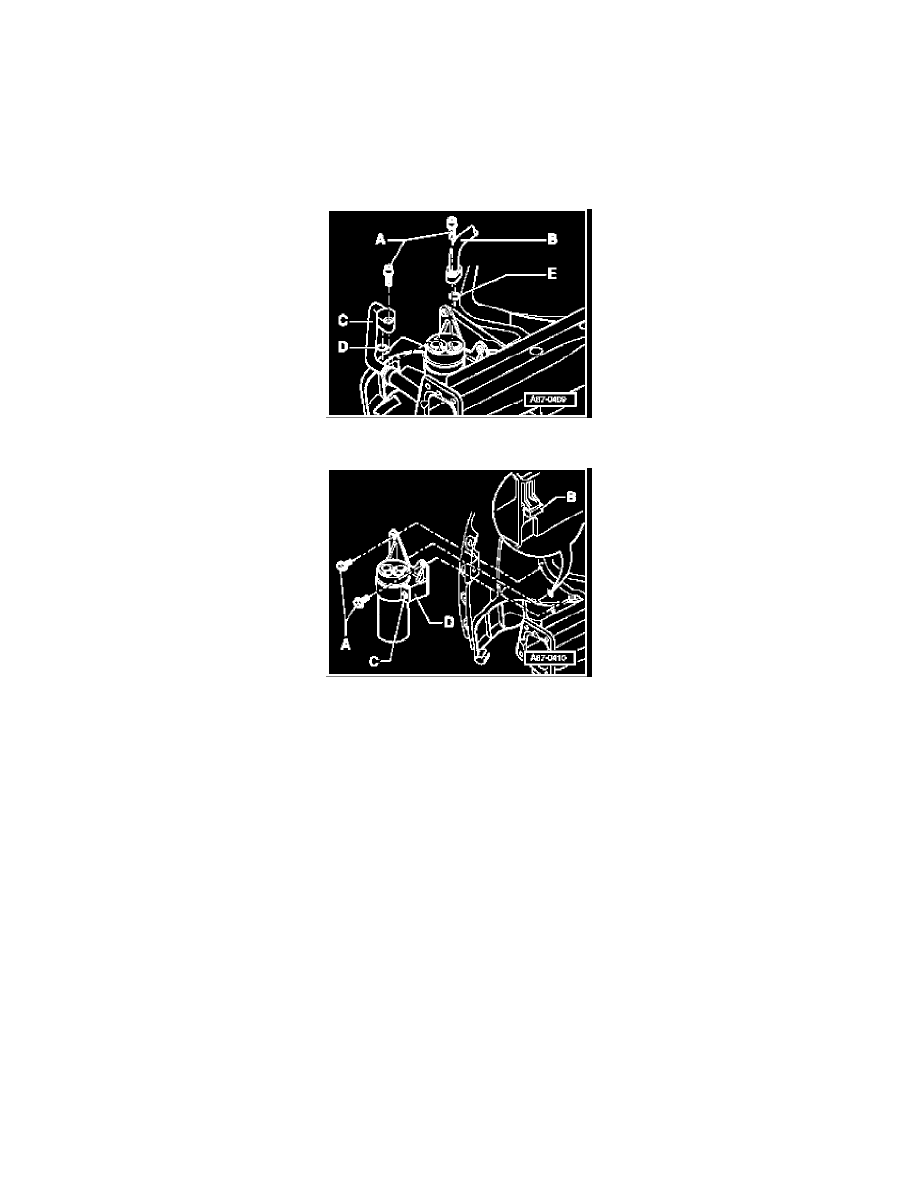 Accumulator HVAC: Service and Repair
Accumulator, Removing And Installing
Removing
-
Discharge A/C refrigerant system
-
Remove complete front bumper:
-
Move the lock carrier into service position:
-
Remove charge air cooler or the secondary air injection pump.
-
Remove bolts -A- and remove refrigerant lines -B-and -C-.
-
Unscrew bolts -A-.
-
Loosen notch on bracket for accumulator -B-from body
-
Remove accumulator with bracket.
-
Loosen screw -C-and remove accumulator from bracket -D-.
NOTE:
-
Seal all open connections.
-
The connection of the refrigerant lines differs, depending on engine type:
-
Keep accumulator closed as long as possible; do not remove caps until just before installing. The accumulator contains a desiccant which will
become saturated with moisture in a short time if accumulator is left open. This makes the accumulator unusable.
Installing
Installation is reverse of removal, noting the following:
NOTE:
< PREV PAGE
NEXT PAGE >