< PREV PAGE
NEXT PAGE >
A4 Quattro Wagon L4-1.8L Turbo (AWM) (2001)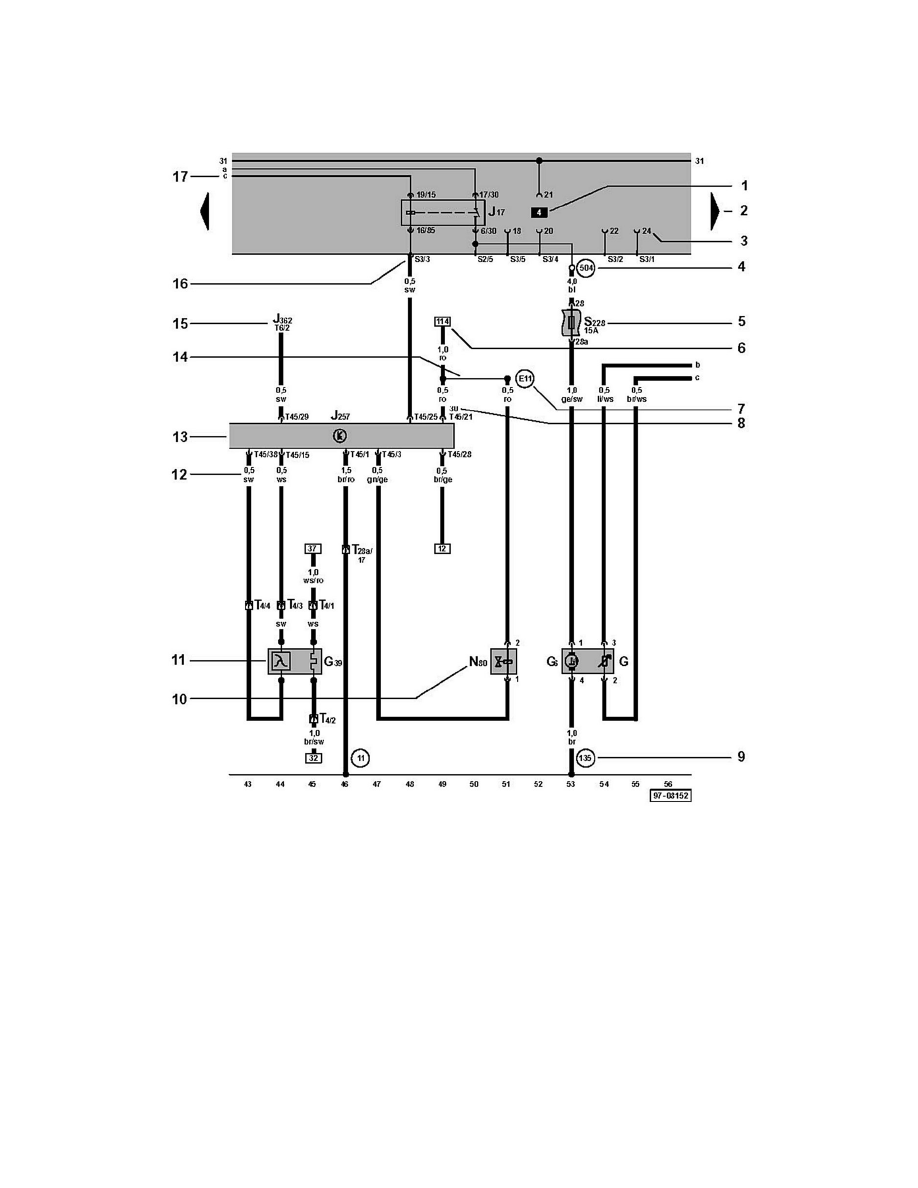 Body Control Systems: Diagram Information and Instructions
How to Read Displayed Page of Wiring Diagram
How To Read Wiring Diagram
1 - Relay location number
Indicates location on relay panel.
2 - Arrow
Indicates wiring circuit is continued on the previous and/or next page.
3 - Connection designation - relay control module on relay panel
Shows the individual terminals in a multi-point connector. For example: contact 24 on terminal 4 on relay panel.
4 - Diagram of threaded pin on relay panel
White circle shows a detachable connection.
5 - Fuse designation
For example: S228 = Fuse number 28, 15 amps, in fuse holder
6 - Reference of wire continuation (current track number)
Number in frame indicates current track where wire is continued.
< PREV PAGE
NEXT PAGE >