< PREV PAGE
NEXT PAGE >
A4 Quattro Wagon L4-2.0L Turbo (CAEB) (2009)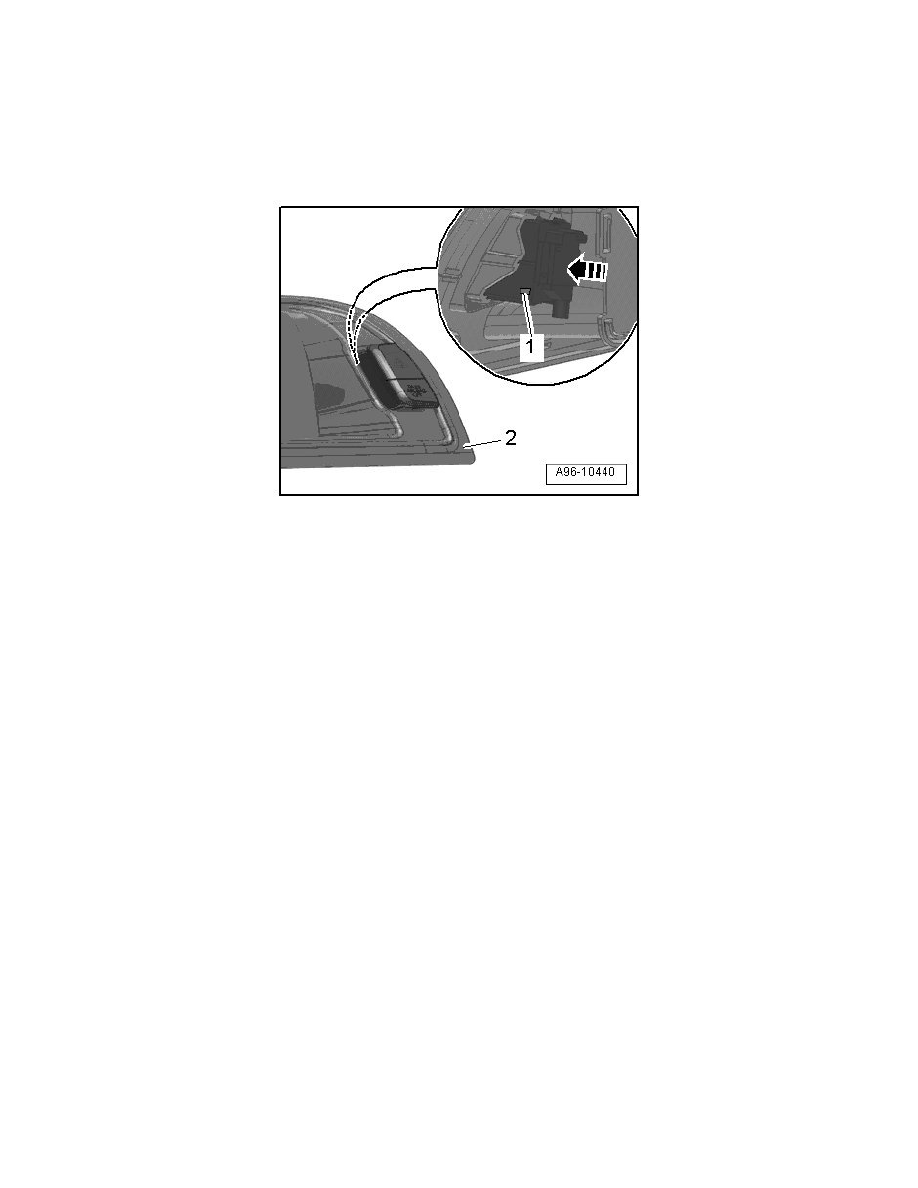 Air Bag Deactivation Indicator: Service and Repair
Procedure 1
Passenger Airbag
Front Passenger Airbag Disabled Indicator Lamp
Removing
‹› The front passenger airbag disabled indicator lamp ( K145) is located in a shared housing with the emergency flasher button (E229) and cannot be
replaced separately if faulty.
-
Remove the MMI screen cover. Refer to => [ MMI Screen ] See: Dashboard / Instrument Panel/Service and Repair/Instrument Panel.
-
Press the passenger airbag indicator lamp - 1 - out of the installation frame - 2 - - arrow -.
Installation
Installation is performed in reverse order of removal, noting the following:
-
Press the front passenger airbag disabled indicator lamp (K145) into the installation frame until it engages audibly. 
< PREV PAGE
NEXT PAGE >