< PREV PAGE
NEXT PAGE >
A4 Quattro Wagon L4-2.0L Turbo (CAEB) (2009)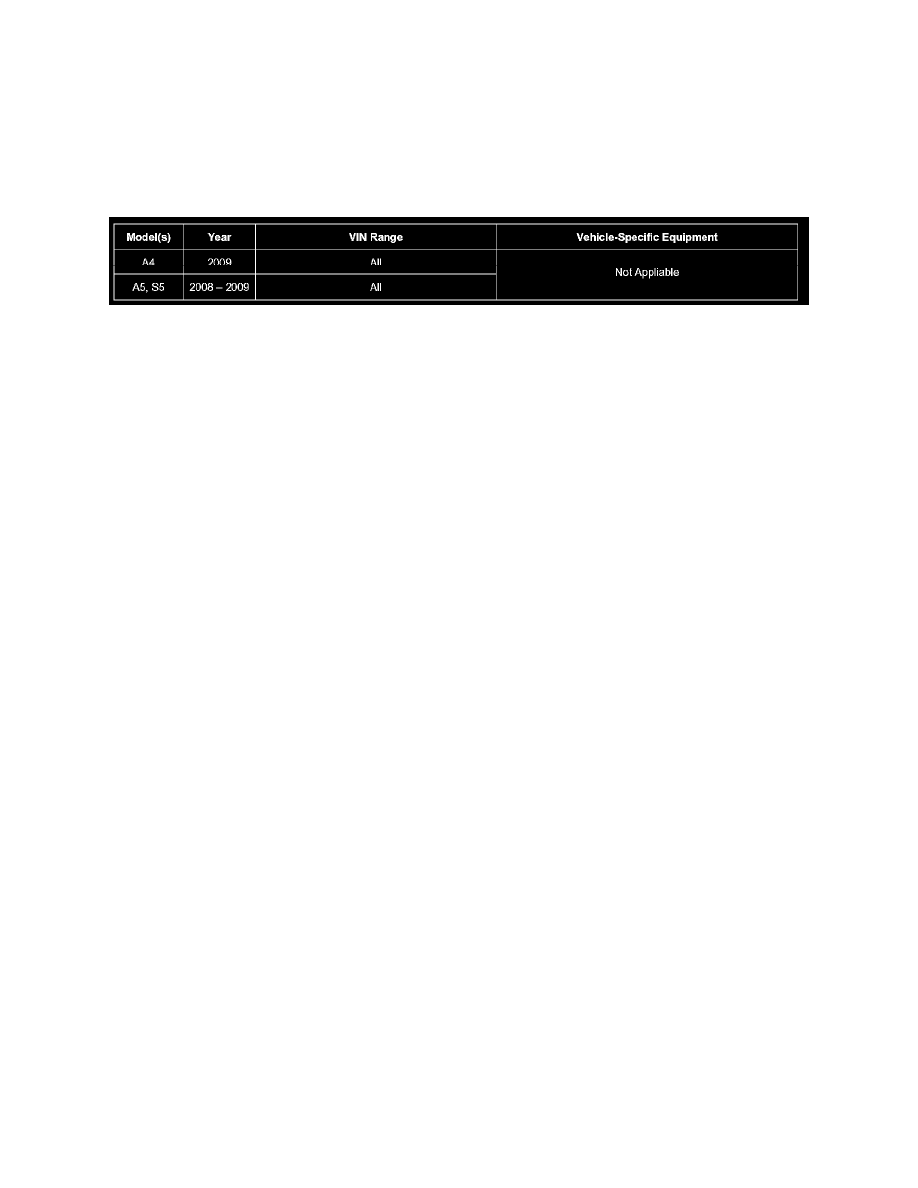 Control Module HVAC: All Technical Service Bulletins
A/C - A/C Control Unit, Various DTC's Set
87 Air Conditioning Control Unit - Various DTCs
87 09 04 
2020082/1 
February 27, 2009
Vehicle Information
Condition
-
Miscellaneous DTCs for various regulator motors and/or communication problems with other control units are stored in 08 - Air Conditioning.
-
There are no customer complaints and no functionality restrictions.
Technical Background
Software issue in the control unit.
Production Solution
New software and hardware version in preparation.
Service
Confirm that HVAC function is normal and clear the fault memory. Do not replace the air conditioning control unit.
Warranty
This TSB is informational only and not applicable to any Audi warranty.
Additional Information
All parts and service references provided in this TSB are subject to change and/or removal. Always check with your Parts Department and service
manuals for the latest information.
< PREV PAGE
NEXT PAGE >