< PREV PAGE
NEXT PAGE >
A4 Sedan V6-3.0L (AVK) (2002)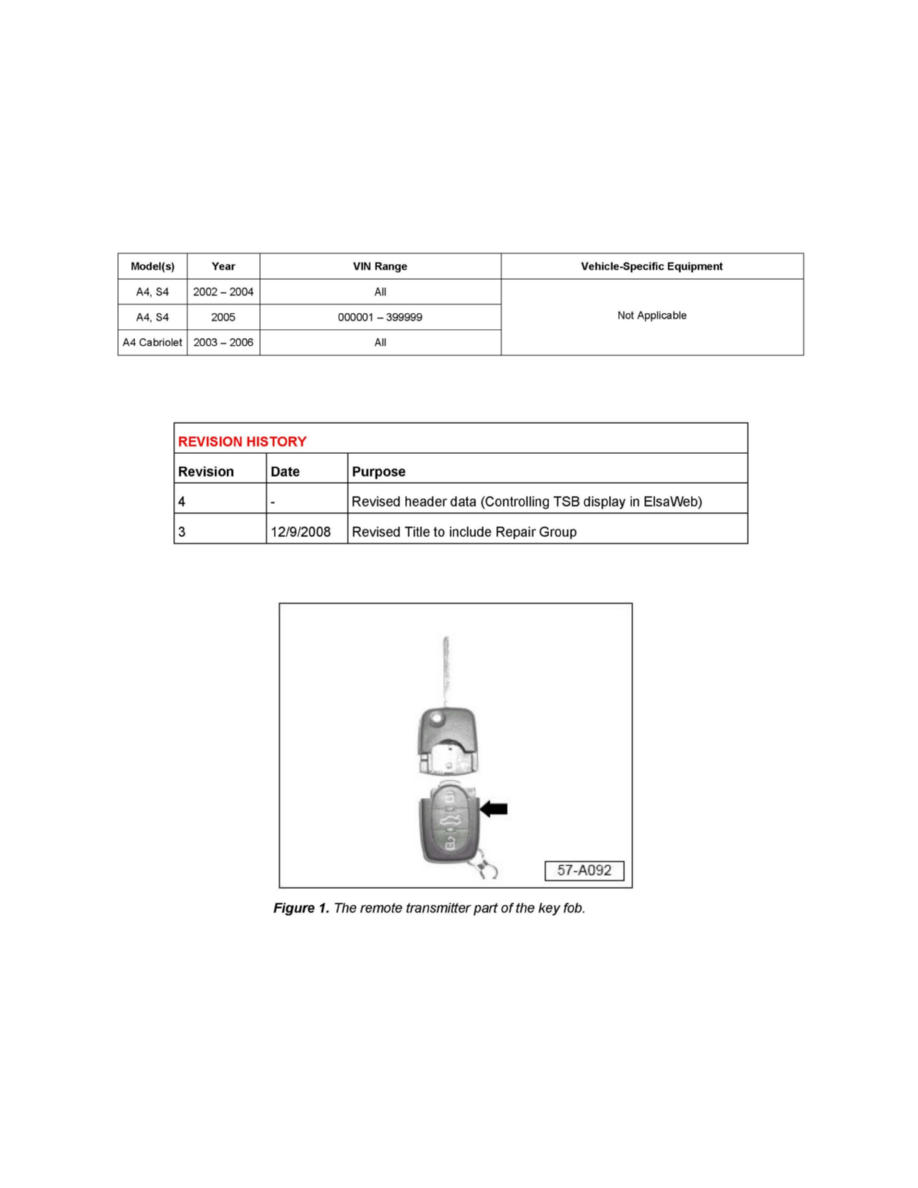 Central Control Module: Customer Interest
Keyless Entry - Remote Transmitter Erratic/Inoperative
57 Remote transmitter diagnostics
57 10 29
2010341/4 
August 6, 2010
Supersedes Technical Service Bulletin Group 57 number 08-20 dated December 9, 2008 for reasons listed below.
Affected Vehicles
Condition
This technical bulletin will cover the remote transmitter (Figure 1) part of the key Fob only.
The remote transmitter may exhibit one or more of the following concerns:
- One or more remote transmitter buttons are not functioning.
- Operating range of remote transmitter is shorter than expected.
- Remote transmitter has intermittent operational concerns.
- Remote transmitter is inoperative.
< PREV PAGE
NEXT PAGE >