< PREV PAGE
NEXT PAGE >
A5 Quattro Coupe L4-2.0L Turbo (CAEB) (2010)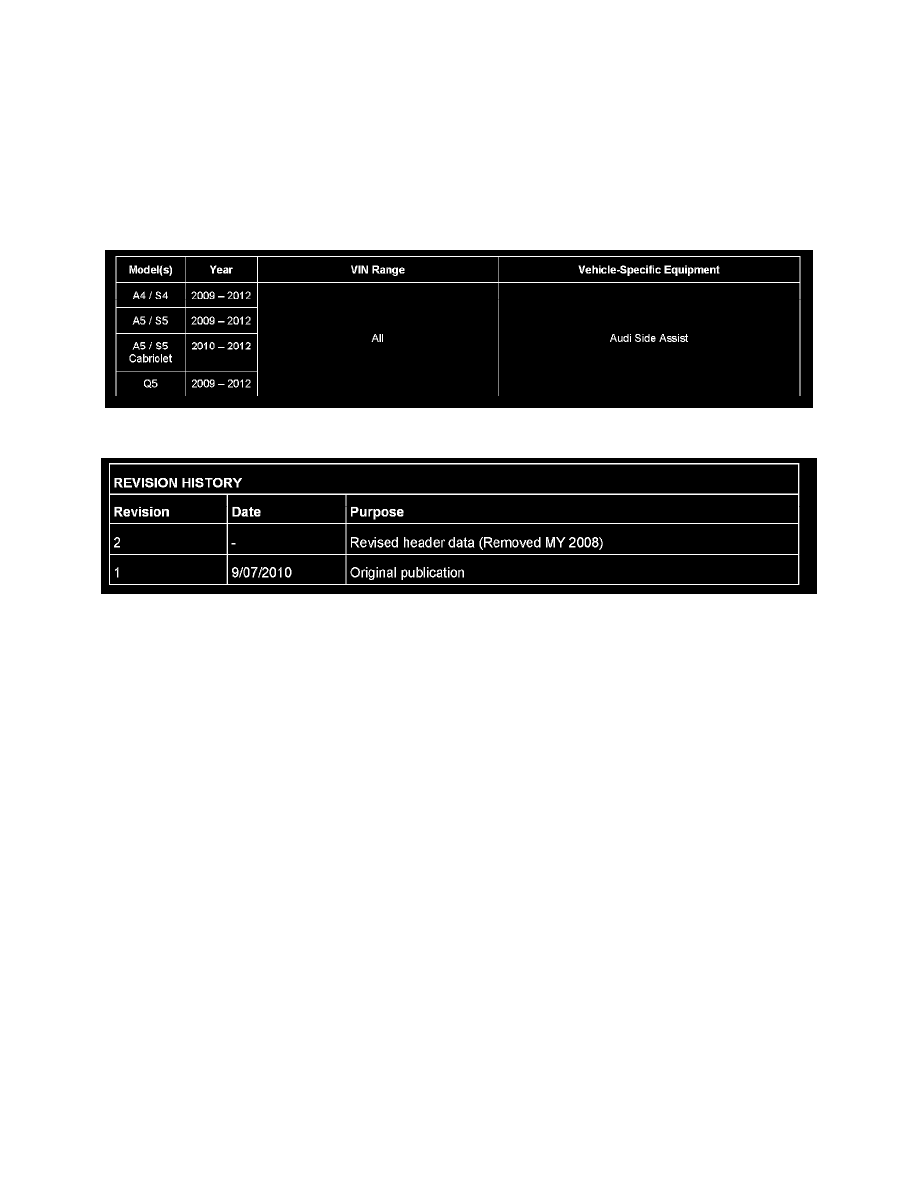 Collision Avoidance Module: All Technical Service Bulletins
Audi Side Assist(R) - Control Unit Replacement
96 Audi Side Assist, replacing control units
96 11 17 
2024300/2 
February 23, 2011. 
Supersedes Technical Service Bulletin Group 96 number 10 - 11 dated September 7, 2010 for reasons listed below.
AFFECTED VEHICLES
CONDITION
A control unit for the Audi Side Assist system (diagnosis address 3C) J769 or J770 has been replaced based on previous diagnosis.
TECHNICAL BACKGROUND
Due to the number of software and hardware versions of the control units, the latest version may not always be supplied by the Parts Department.
PRODUCTION SOLUTION 
Not applicable.
SERVICE
1. To avoid repeat repairs, check the following list to determine if the master and slave control units are at the latest software level. Ensure that only
control units with a software version lower than those listed in the table are updated.
Note:
It is possible that higher versions can be flashed with old software during this update.
2. Follow all instructions in the attached TSB 2011732 00 Software Version Management (SVM), operating instructions.
< PREV PAGE
NEXT PAGE >