< PREV PAGE
NEXT PAGE >
A5 Quattro Coupe L4-2.0L Turbo (CAEB) (2010)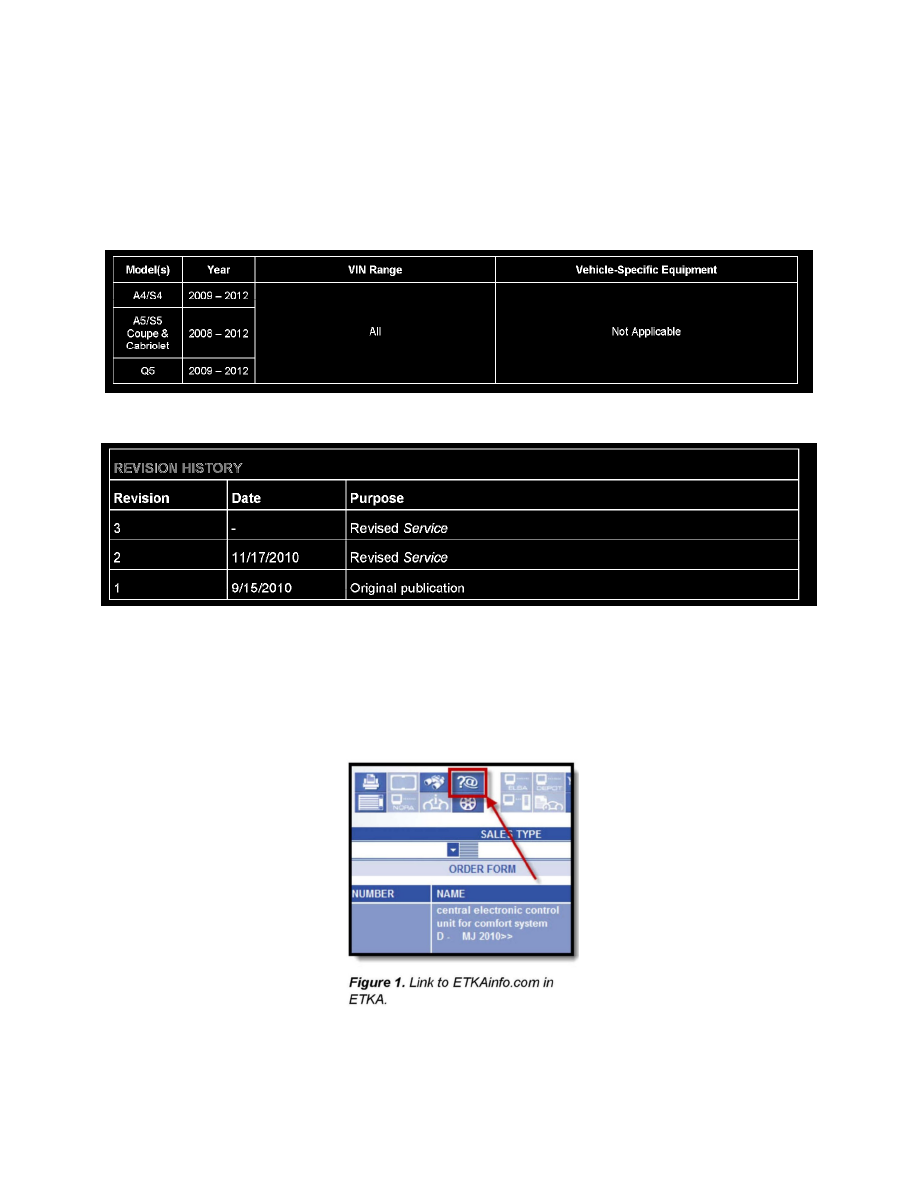 Memory Positioning Module: Customer Interest
Electrical - Can't Code Replaced Comfort Control Module
57 Replaced Comfort System control unit (BCM2) cannot be coded
69 11 15 
2024111/3 
March 8, 2011. 
Supersedes Technical Service Bulletin Group 69 number 10 - 14 dated November 17, 2010 for reasons listed below.
AFFECTED VEHICLES
CONDITION 
After replacing the Comfort System control unit (J393), the control unit cannot be coded via SVM spec/actual.
TECHNICAL BACKGROUND
All new replacement Comfort System control units (J393) must be coded and parameterized using online SVM spec/actual or an SVM code. If the SVM
spec/actual returns a response of "Check Hardware", then the SVM code is required to code and parameterize the new replacement control unit.
The SVM code can be found in Parts Bulletin 9-90. All parts bulletins are located on the ETKAinfo.com website. The link to ETKAinfo.com is
indicated by the icon seen in Figure 1.
Once the icon is selected, the ETKAinfo.com website will be automatically opened. From there the user must select the tab labeled "Infoline".
Alternatively, the EKTAKinfO.com website can be found by selecting Service >> Infoline under the ETKA drop down menu.
< PREV PAGE
NEXT PAGE >