< PREV PAGE
NEXT PAGE >
A5 Quattro Coupe L4-2.0L Turbo (CAEB) (2010)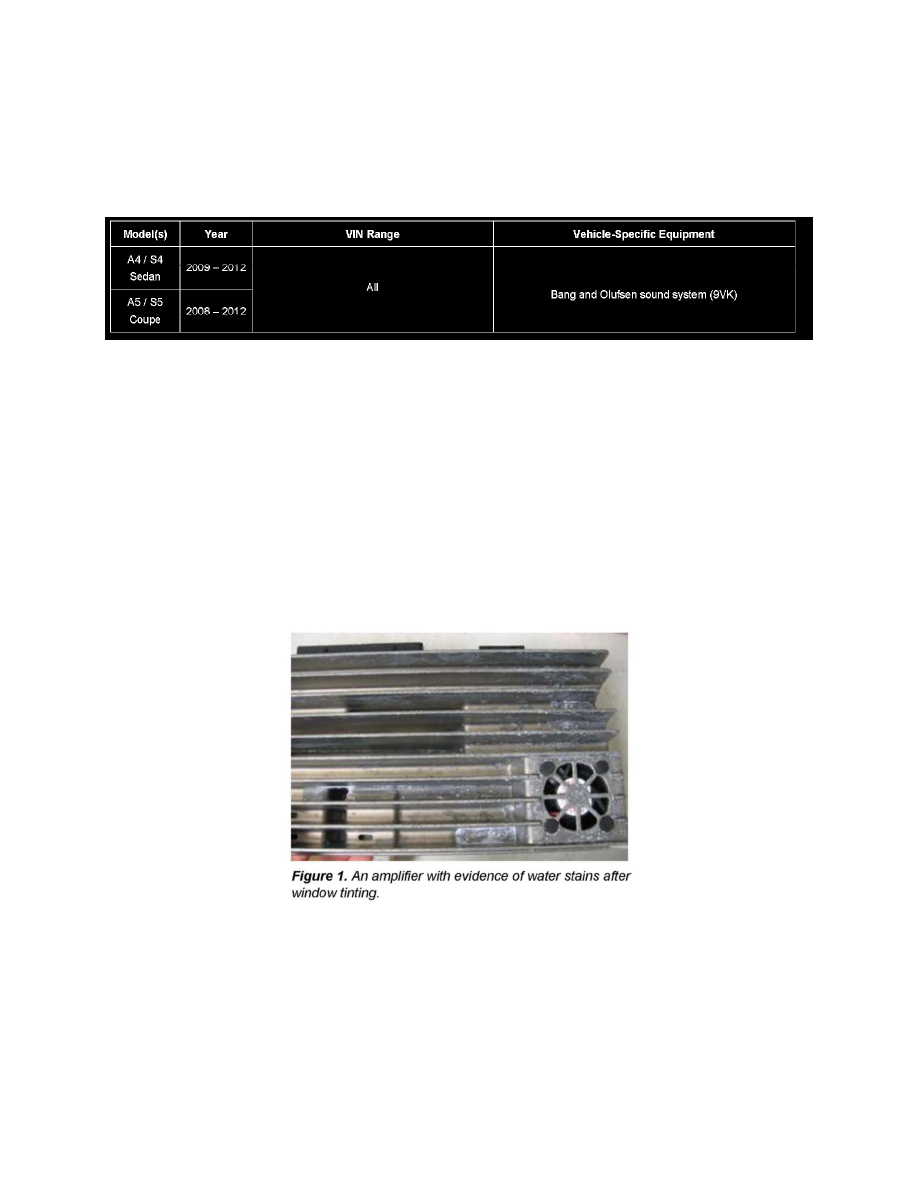 Back Window Glass: Customer Interest
Audio System - Sound Is Distorted Or Completely Inop.
91 Bang and Olufsen amplifier damaged by water
70 11 22 
2024804/1 
January 10, 2011.
AFFECTED VEHICLES
CONDITION 
In vehicles with a Bang & Olufsen sound system (PR No. 9VK), the customer may complain the sound is distorted or completely inoperative. Often this
complaint arises after accessories or aftermarket equipment has been installed (e.g. window tinting).
TECHNICAL BACKGROUND
It is possible the amplifier has been damaged by water, for example from window tinting or ingress into the trunk compartment.
PRODUCTION SOLUTION
Not applicable.
SERVICE
1. Check the amplifier for evidence of water damage (stains, corrosion, etc.).
2. If confirmed, the source of the water must be found and corrected to prevent a repeat repair. If the windows were not tinted, check for potential leaks
around the trunk seal. Spray the vehicle and thoroughly check the amplifier area for water drops.
< PREV PAGE
NEXT PAGE >