< PREV PAGE
NEXT PAGE >
A5 Quattro Coupe (8T3) L4-2.0L Turbo (CAEB) (2011)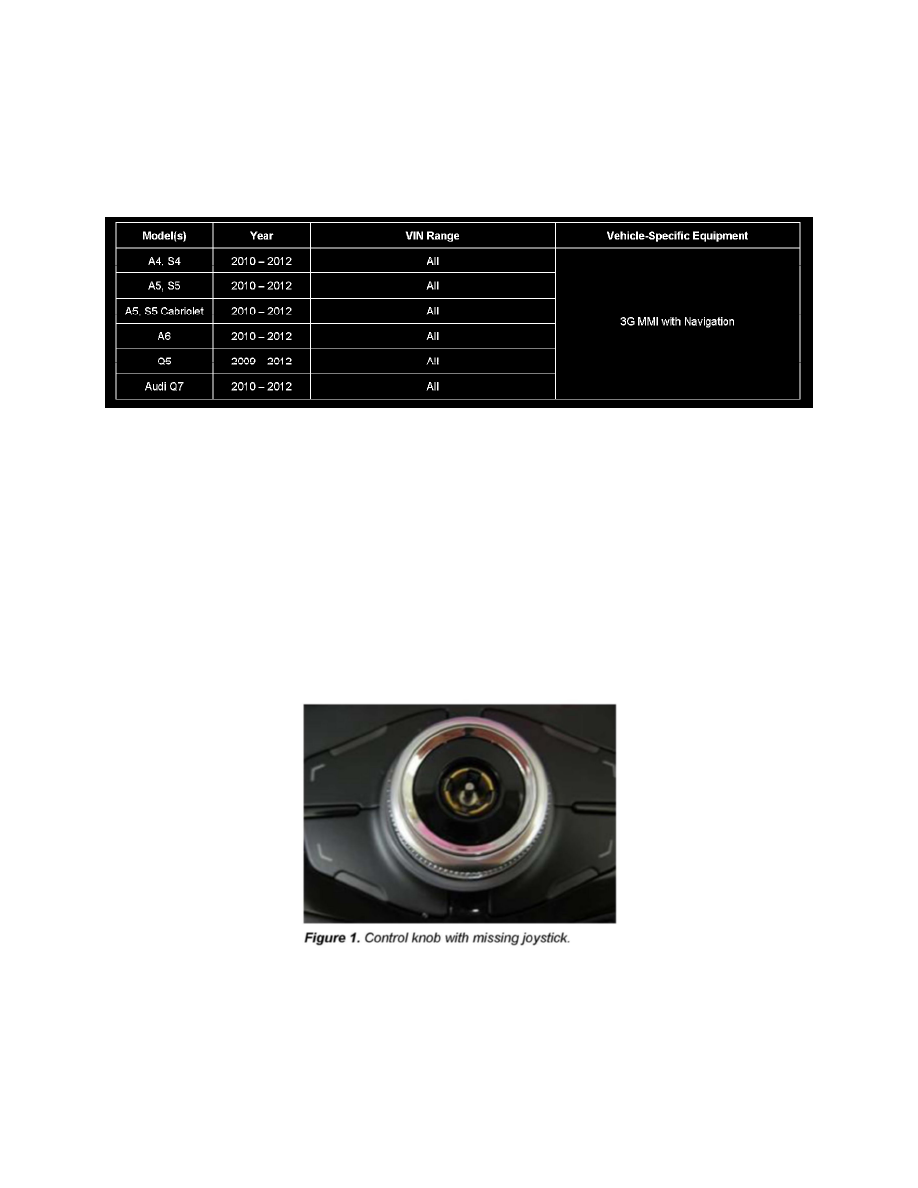 Driver/Vehicle Information Display: Customer Interest
Navigation/MMI(R) - Joystick Is Loose Or Fallen Off
91 3G MMI Navigation joystick fallen off or loose
91 10 68
2024683/1 
October 26, 2010
AFFECTED VEHICLES
CONDITION
The MMI control knob joystick is loose or has fallen off. Only vehicles with Navigation are affected (PR Number 7T6).
TECHNICAL BACKGROUND
Not applicable.
PRODUCTION SOLUTION 
Not applicable.
SERVICE
Tip: Do not replace the MMI control panel (E380). With this control panel type only the small joystick can be replaced separately; the knob itself cannot
be removed (Figure 1).
1. Obtain repair kit 8K0 998 068. 
< PREV PAGE
NEXT PAGE >