< PREV PAGE
NEXT PAGE >
A6 Quattro Sedan V8-4.2L (ART) (2000)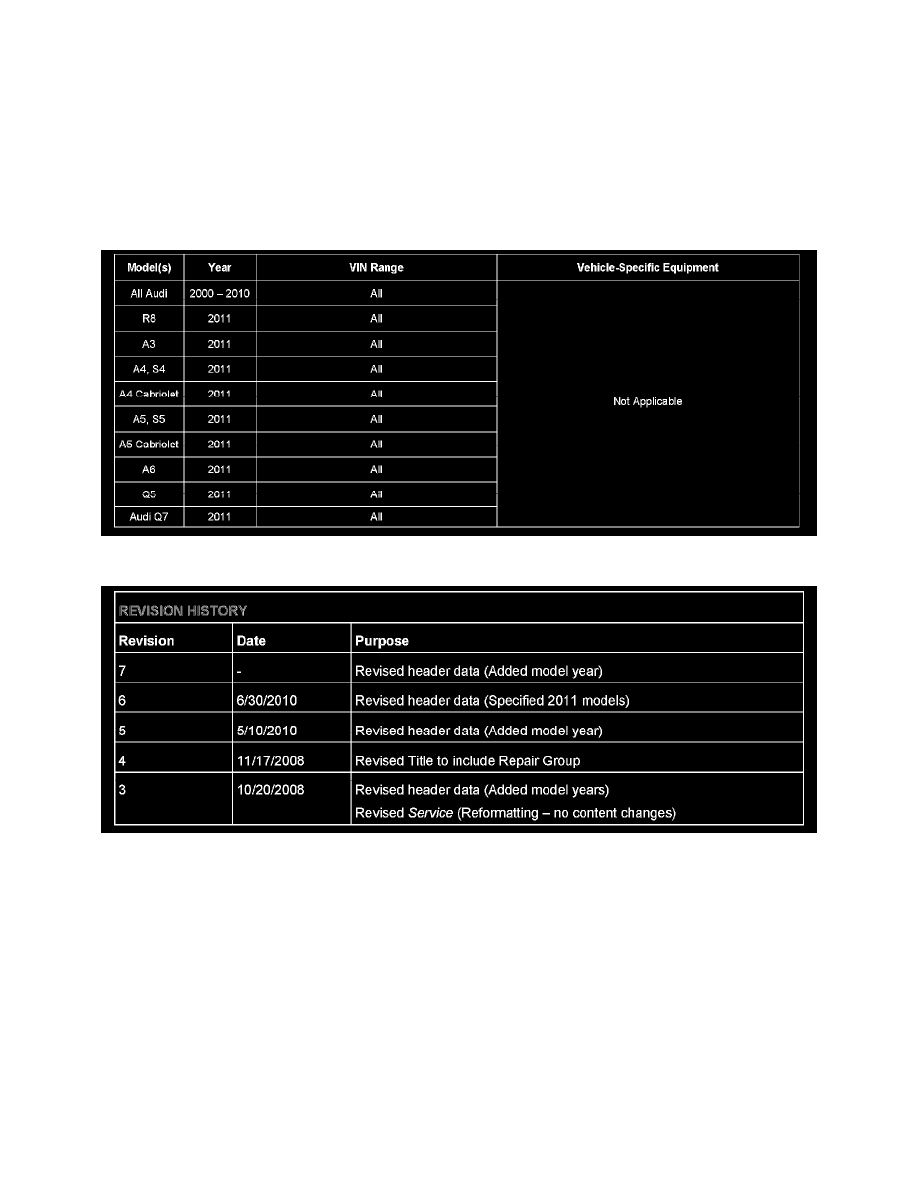 Power Distribution Module: Customer Interest
Electrical - Erratic/Sporadic DTC's Set
97 DTCs, sporadic - contact check
97 10 15 
2013504/7 
October 20, 2010
Supersedes Technical Service Bulletin Group 97 number 10-09 dated June 30, 2010 for reasons listed below.
AFFECTED VEHICLE
CONDITION
Sporadic fault memory entries stored in various control modules.
TECHNICAL BACKGROUND
Contacts may be widened (over 0.63 mm) by using incorrect pins or incorrect methods for current flow tests. Either action may cause intermittent
electrical connections. This may cause sporadic DTCs to be stored in various control modules.
PRODUCTION SOLUTION
Not applicable.
SERVICE
1. Check the contacts on the control module and connector.
a. Verify that all pins and terminals are securely clipped into the connectors.
< PREV PAGE
NEXT PAGE >