< PREV PAGE
NEXT PAGE >
A6 Quattro Sedan V8-4.2L (BVJ) (2007)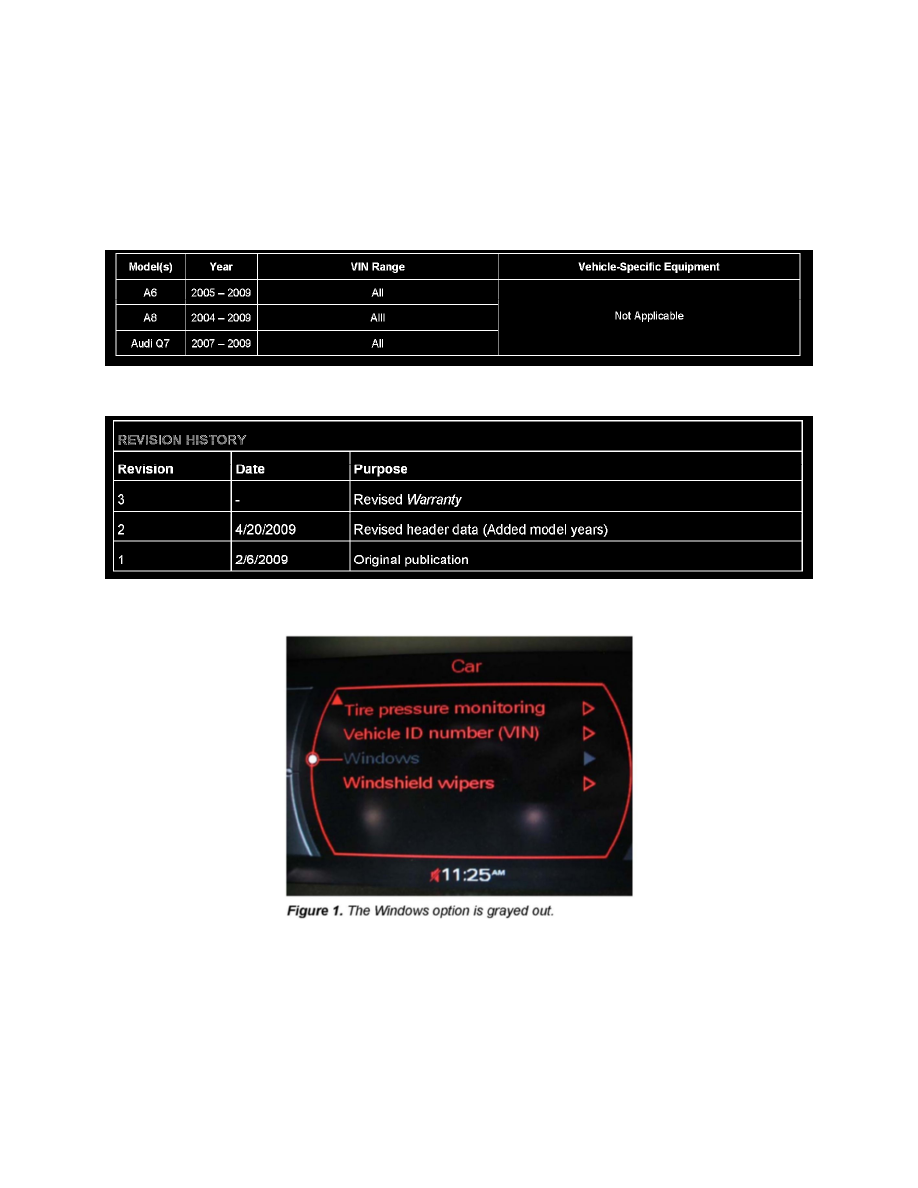 Accessory Control Display: Customer Interest
MMI(R) - Menu 'Windows' Option Grayed Out
91 MMI Car Systems menu contains grayed-out "Windows" option
91 10 63 
2019927/3 
October 13, 2010
Supersedes Technical Service Bulletin Group 91 number 09-36 dated April 20, 2009 for reasons listed below.
AFFECTED VEHICLES
CONDITION
The customer may report that a grayed-out Windows option is displayed in the MMI Car Settings menu.
TECHNICAL BACKGROUND
During a Zug 864 - Software Update of the MMI system (with 4F0 998 961 Update CD bundle), Adaptation channel 18 is added in the 07-
Display/operating unit.
The condition may also be present after replacing a MY 2009 07 - Display/control unit.
If a particular bit is set in Adaptation channel 18, Windows is displayed in the Car Settings menu. Since the option may not be available in this vehicle, it
is inactive and grayed out.
< PREV PAGE
NEXT PAGE >