< PREV PAGE
NEXT PAGE >
A8 Quattro Sedan V8-4.2L (AUX) (2001)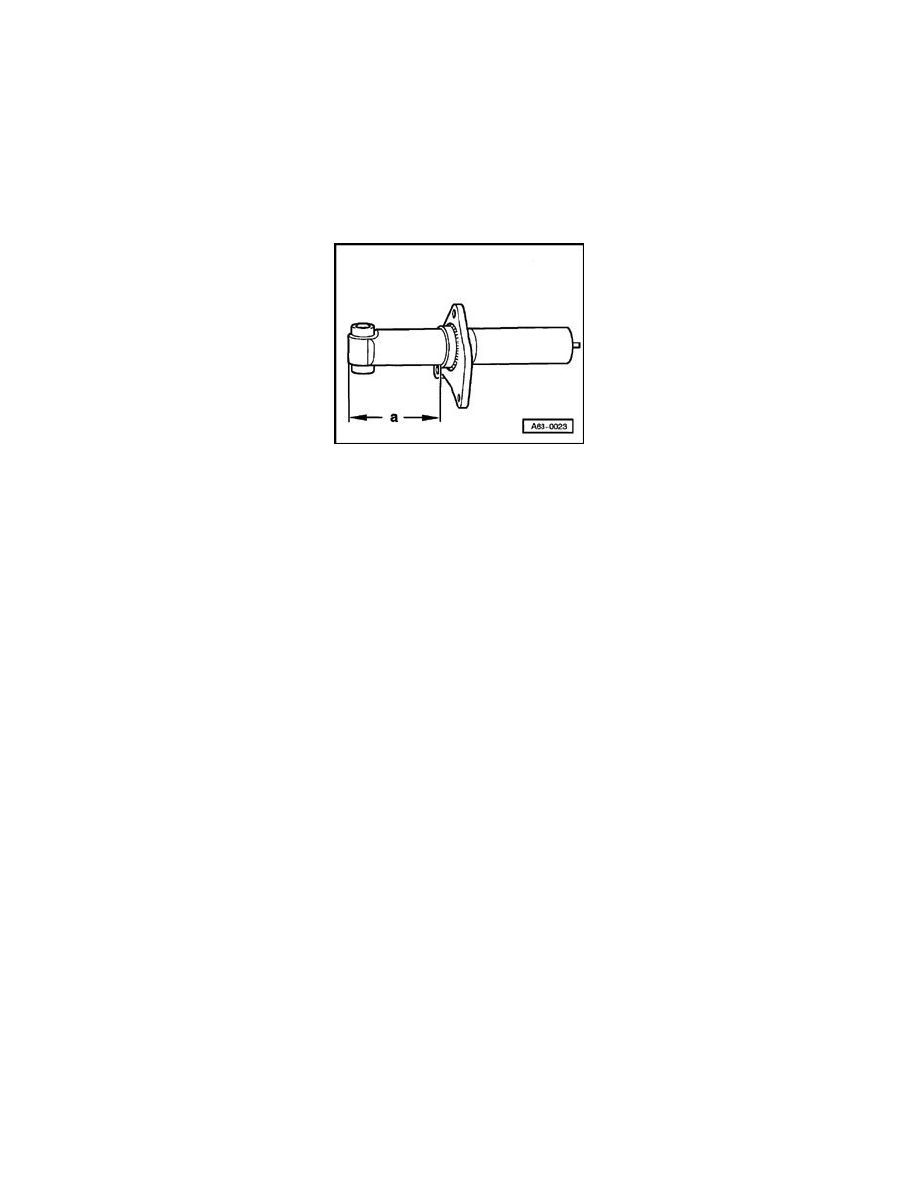 Front Bumper Shock Absorber: Testing and Inspection
Impact Absorbers, Testing
NOTE:  Impact absorber must always be tested if there is any doubt about its reusability.
Step I: Visual Inspection
-
Perform visual test.
-
Impact absorbers not broken or bent
-
No gel leakage
Specified length: - a - = 126 mm ± 1 mm (4.96 in. ± 0.04 in.)
Reuse of impact absorber is possible if visible compression tracks do not exceed 30 mm (1.18 in).
If visible compression tracks exceed 30 mm (1.18 in):
-
Perform function test (test step II).
NOTES:
-
A broken threaded sleeve can be replaced separately.
-
External oil-like marks are caused by a protecting fluid used by the manufacturer.
Step 2: Functional testing
Special tools and equipment
< PREV PAGE
NEXT PAGE >