< PREV PAGE
NEXT PAGE >
A8 Quattro Sedan V8-4.2L (AUX) (2001)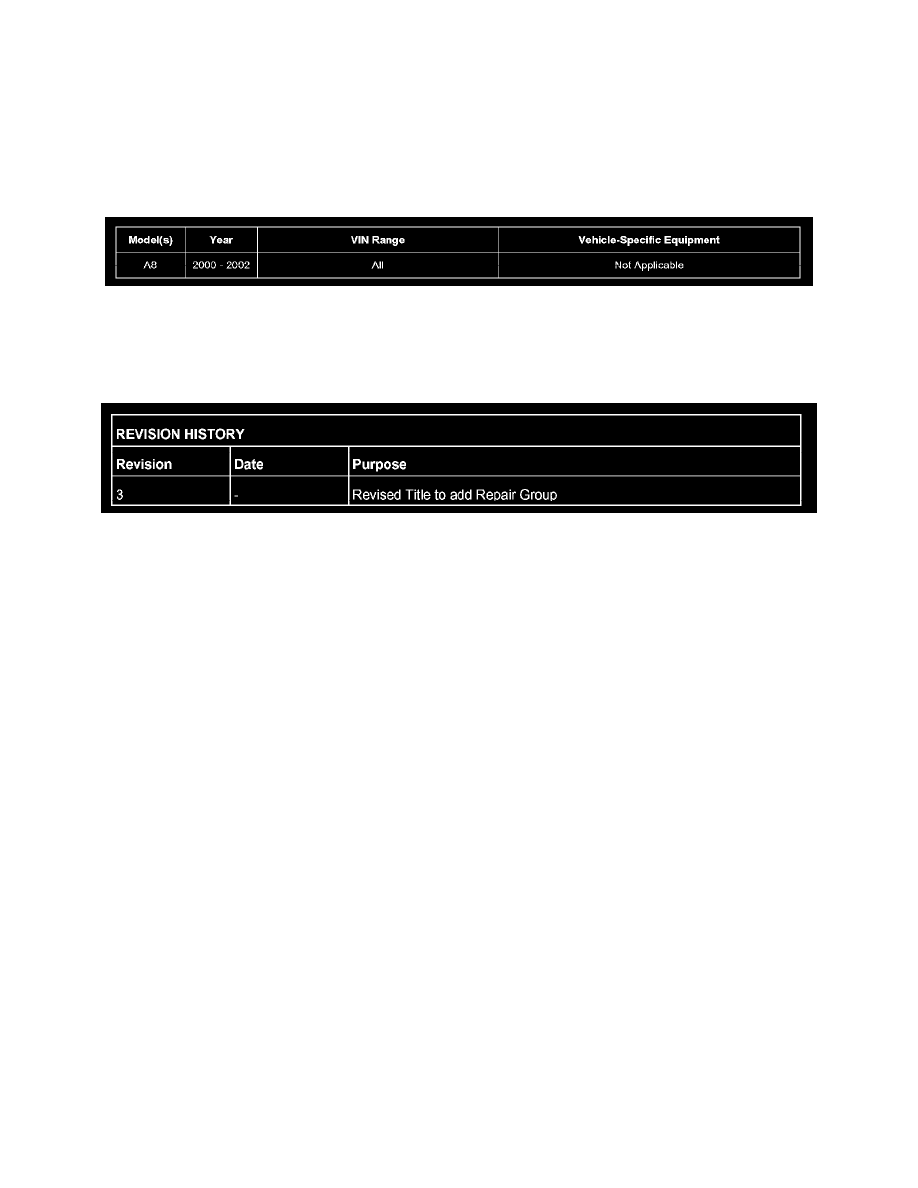 Control Module: Customer Interest
A/T Controls - A/T In Emergency Mode/DTC P1744
38 08 14 
2002313/3 
December 16, 2008. 
Supersedes Technical Service Bulletin Group 38 number 07-05 dated August 9, 2007 for reasons listed below.
Affected Vehicles
37 Transmission in Emergency Running Mode
Condition
-
Vehicle in Emergency Running Mode.
-
With headlights switched on:
-
Headlight functions are normal.
-
The normal shift display and Tiptronic shift display on the shifter console are brightly illuminated at same the time. (Normally, only the
selected mode is brighter with headlights switched on.)
-
In addition, DTC P1744 may be stored in DTC memory.
Technical Background
Wiring harness with diode introduced to prevent possible electrical feedback to transmission control unit.
Production Solution
Improved production.
Service
Verify condition by performing the following:
1. Switch headlights off.
2. Cycle ignition key off, then on and restart vehicle.
3. Select Tiptronic shifting mode.
4. Switch headlights on.
-
Only the + / - for Tiptronic on the shift console are brightly lit.
-
Tiptronic shifting mode will operate without transmission going into Emergency Running Mode.
5. Shift from Tiptronic mode into drive "D" (normal mode).
< PREV PAGE
NEXT PAGE >