Alarm Module, (Vehicle Antitheft)|Locations >
A8 Quattro Sedan V8-4.2L (BFM) (2005)
Relays and Modules
Relays and Modules - Accessories and Optional Equipment
Alarm Module, (Vehicle Antitheft)
Component Information
Technical Service Bulletins
Antitheft System - Erroneous Code '05' Stored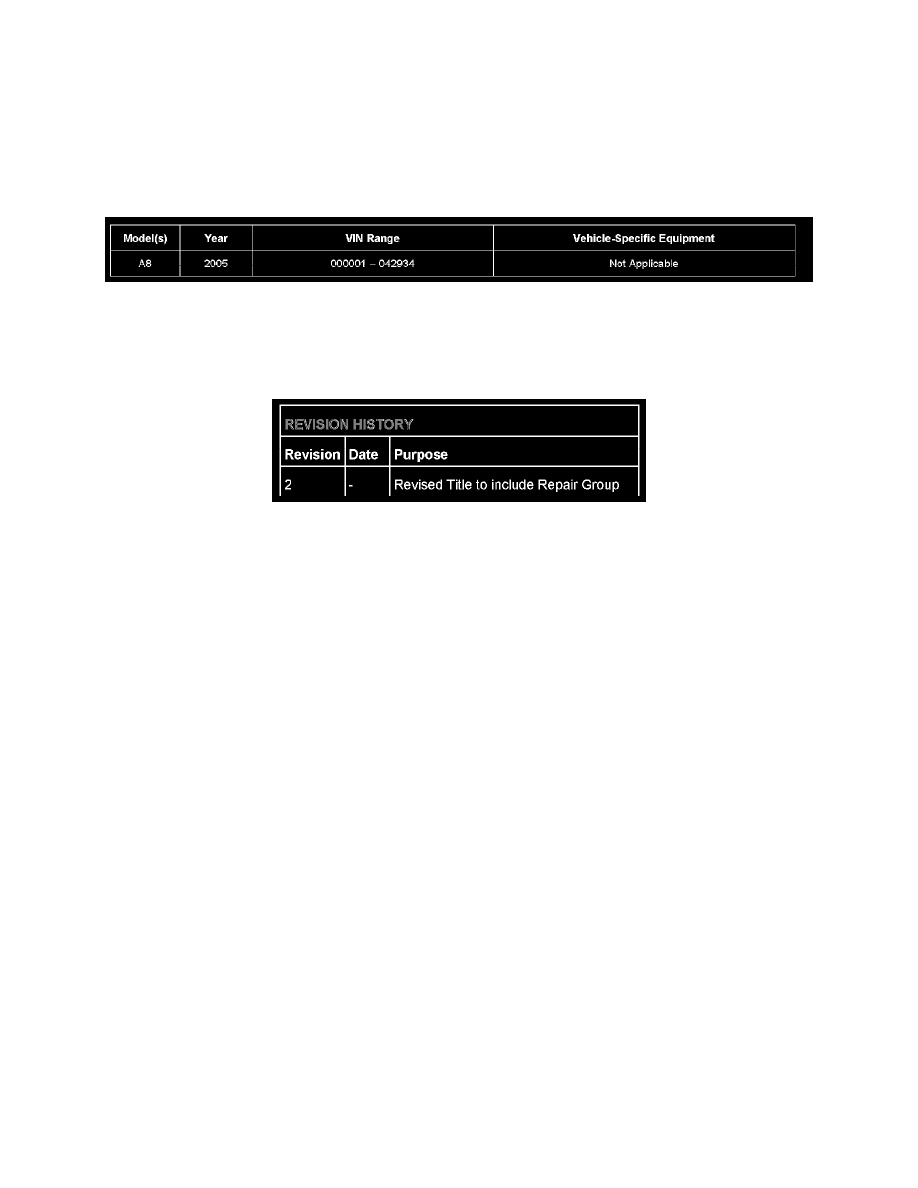 Alarm Module: Technical Service Bulletins
Antitheft System - Erroneous Code '05' Stored
96 08 15 
2017995/2 
November 14, 2008. 
Supersedes Technical Service Bulletin Group 96 number 08-03 dated June 11, 2008 for reasons listed below.
Affected Vehicles
"96 Unjustified fault code entry in 05 - Start and Access Authorization control module"
Condition
-
The entry "Terminal 50 - short circuit to positive" is stored in the fault code memory of the Start and Access Authorization control module
(address word 05).
-
The system works as designed. The customer is not complaining about Start or Access issues.
Technical Background
Unjustified fault code entry.
Production Solution
Software change in the 05 - module after VIN break.
Service
Ignore the fault code entry. Do not replace any components.
Warranty
This TSB is informational only and not applicable to any Audi warranty.
Additional Information
All parts and service references provided in this TSB are subject to change and/or removal. Always check with your Parts Department and service
manuals for the latest information.
Relays and Modules
Relays and Modules - Accessories and Optional Equipment
Alarm Module, (Vehicle Antitheft)
Component Information
Technical Service Bulletins
Antitheft System - Erroneous Code '05' Stored
Alarm Module, (Vehicle Antitheft)|Locations >