< PREV PAGE
NEXT PAGE >
A8L Quattro Sedan V8-4.2L (AKB) (2002)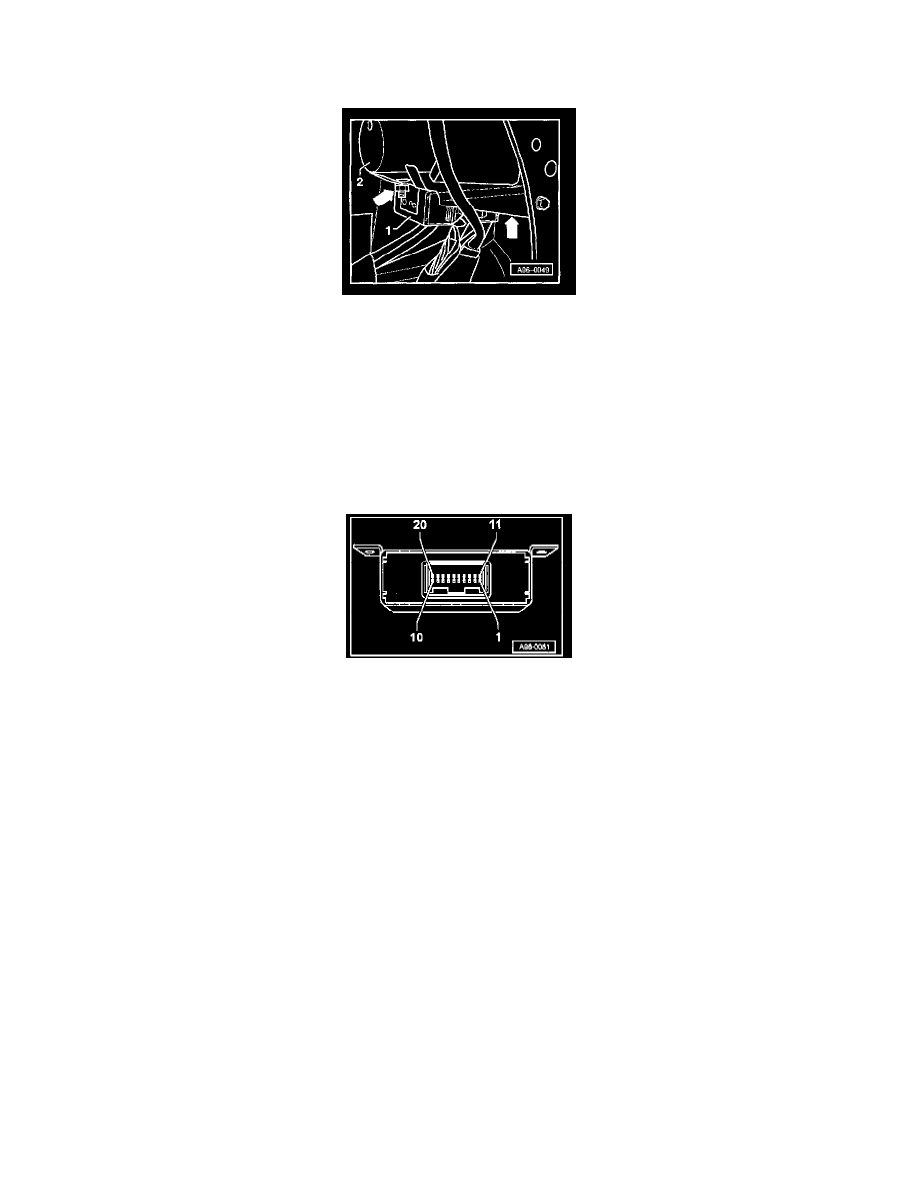 Alarm Module: Service and Repair
Removing
The control module for interior monitoring -1- is installed in the left-rear of the trunk, below the pump for the central locking system -2-.
-
Remove left rear trunk trim panel.
-
Remove two nuts (arrows).
-
Disconnect harness connector at control module.
Installing
Installation is the reverse order of removal.
Pin assignment of control module harness connector
-
Control module removed
Control Module Harness Connector, Terminal Assignment
1
-
Voltage supply terminal 30
2
-
06.95: not occupied; 07.95 >: Ground terminal 31
3
-
Activating/deactivating CL pump
4
-
Ventilation low
5
-
Voltage supply sensor, left
6
-
Ground sensor, left
7
-
Analog signal sensor, left
8
-
40 kHz-Cycle sensor, left
9
-
06.95: not occupied; 07.95 >: switch for deactivation
10
-
Output control lamp
11
-
Ground terminal 31
12
-
Not occupied
13
-
Input door contacts
14
-
Ventilation high
15
-
Voltage supply sensor, right
16
-
Ground sensor, right
17
-
Analog signal sensor, right
18
-
40 kHz-cycle sensor, right
19
-
Not occupied
20
-
Alarm output to CL pump
Pin assignment of sensor harness connector
-
Sensor unit removed
< PREV PAGE
NEXT PAGE >