Relays and Modules - Powertrain Management >
< Speedometer - Gov't Regulations for Replacement
Coupe GT L5-2144cc 2.14L SOHC (WE) (1983)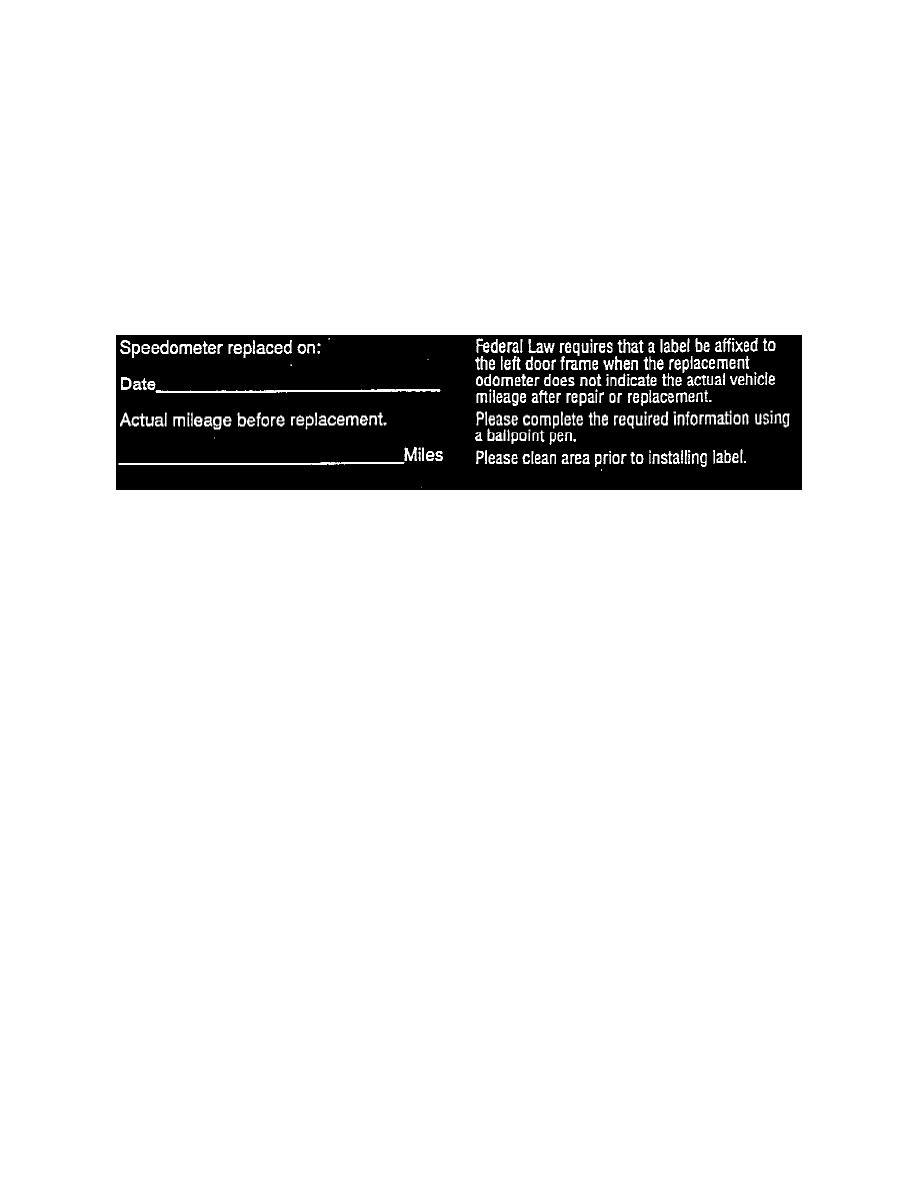 Speedometer Module: Technical Service Bulletins
Odometer - Disclosure Requirements
Group: 00
Number: 91-03
Date: 11/30/91
Subject:
Speedometer Replacements Odometer Disclosure Requirements
Model(s):
All
"Federal law requires that a label be affixed to the left door frame when the replacement odometer does not indicate the actual vehicle mileage after
repair or replacement."
This statement has been inserted in the vehicle maintenance booklet inside the front cover opposite the speedometer replacement voucher.
Genuine Audi replacement speedometers are supplied with the label illustrated.
The label can be obtained separately through normal parts ordering channels under part number: W55 speedo label.
Please ensure that this label is properly affixed when a speedometer is replaced.
Relays and Modules - Powertrain Management >
< Speedometer - Gov't Regulations for Replacement