< PREV PAGE
NEXT PAGE >
R8 Quattro Coupe (423) V8-4.2L (BYH) (2011)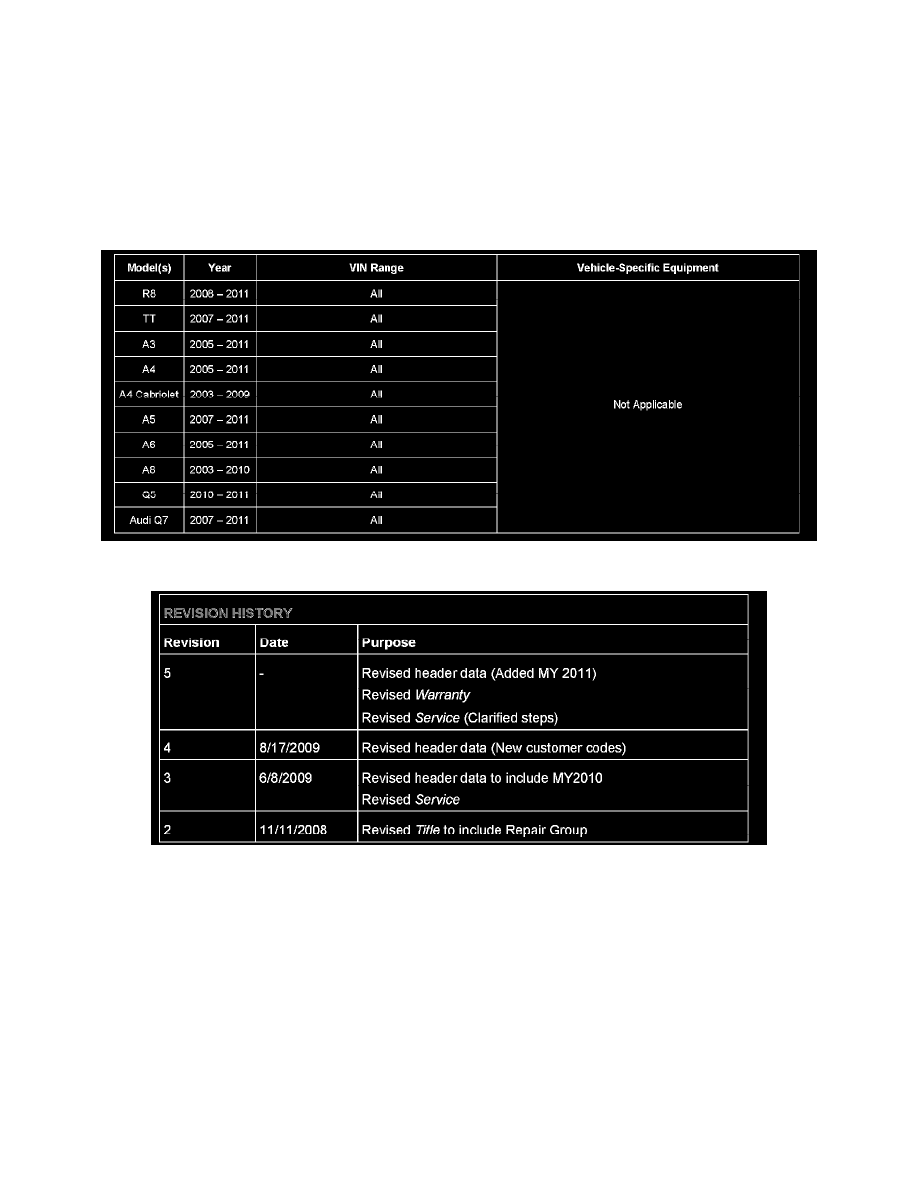 Front Door Panel: Customer Interest
Audio/Interior - Buzzing/Vibrating Noises
91 Sound system: interference
91 10 55 
2018187/5 
August 20, 2010
Supersedes Technical Service Bulletin Group 91 number 09-59 dated August 17, 2009 for reasons listed below.
Affected Vehicles
Condition
Cracking, grinding, rattling, humming or similar interference from one or more loudspeakers.
Technical Background
Parts of the interior fittings such as door covers, rear shelf, facings or covers can be made to vibrate at certain frequencies and then cause noises. It is
possible that loudspeaker brackets, cables or covers can be made to vibrate.
Production Solution
--
Service
1. Verify if interferences come from loose objects (such as keys, CD covers, pens, sunglasses, etc.) in the vehicle. If the interference is not coming from
loose objects, proceed to 2.
< PREV PAGE
NEXT PAGE >