< PREV PAGE
NEXT PAGE >
R8 Quattro Coupe (423) V8-4.2L (BYH) (2011)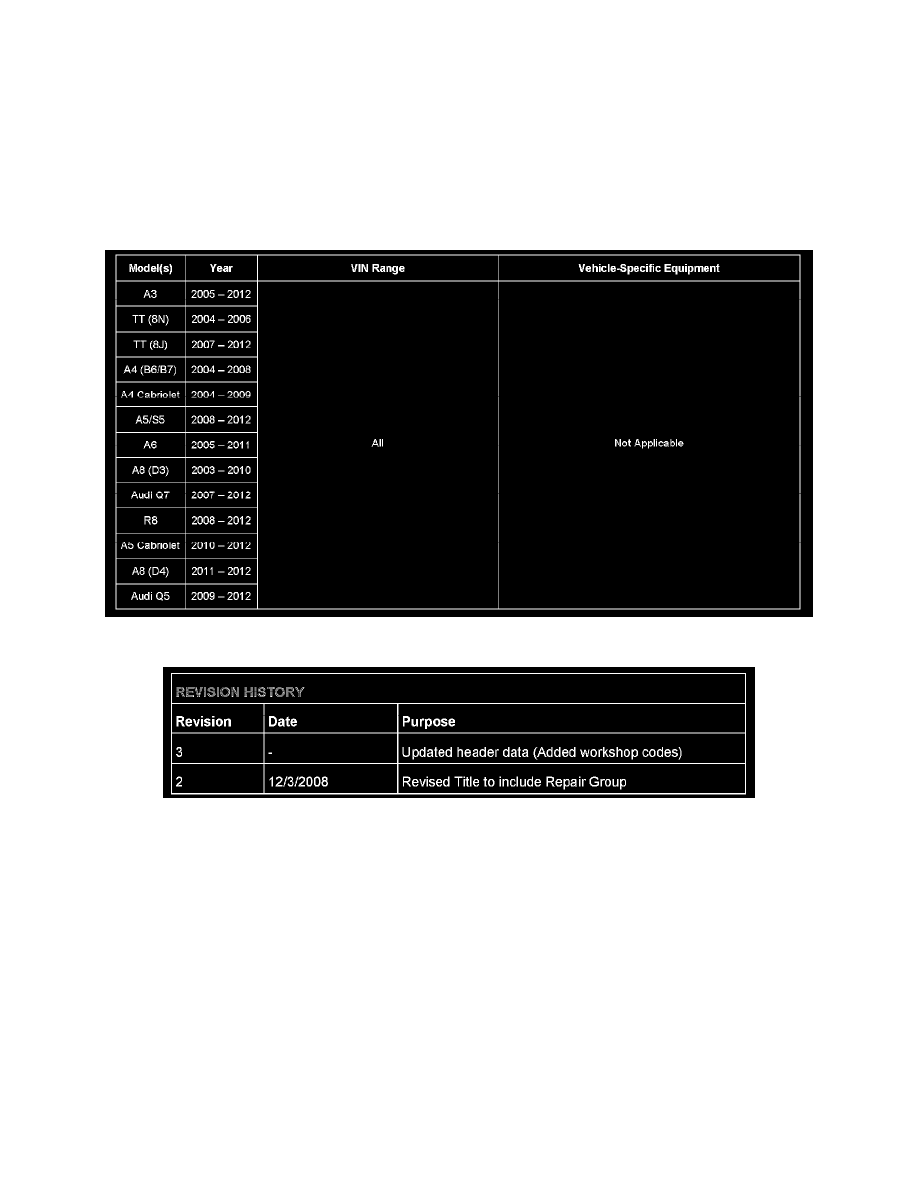 Air Bag: Technical Service Bulletins
Interior/Restraints - Air Bag Cover Cleaning Precautions
69 Interior cleaning products on and around airbag units
69 11 16 
2017717/3 
March 16, 2011. 
Supersedes Technical Service Bulletin Group 69 number 08-10 dated December 3, 2008 for reasons listed below.
AFFECTED VEHICLES
CONDITION
Certain car care products contain solvents that, when used to clean trim associated with airbag equipment, may damage airbag covers and may affect the
deployment strategy of the airbag unit.
TECHNICAL BACKGROUND
Improper cleaning solvents may affect the structural integrity of the airbag cover.
PRODUCTION SOLUTION 
None.
SERVICE
The airbag covers must only be cleaned with a damp cloth or solvent-free car care products. Approved cleaning methods are mentioned in the owners
manual.
WARRANTY 
< PREV PAGE
NEXT PAGE >