Antenna Control Module >
RS 4 Quattro Sedan V8-4.2L (BNS) (2007)
Relays and Modules
Relays and Modules - Accessories and Optional Equipment
Alarm Module, (Vehicle Antitheft)
Component Information
Service and Repair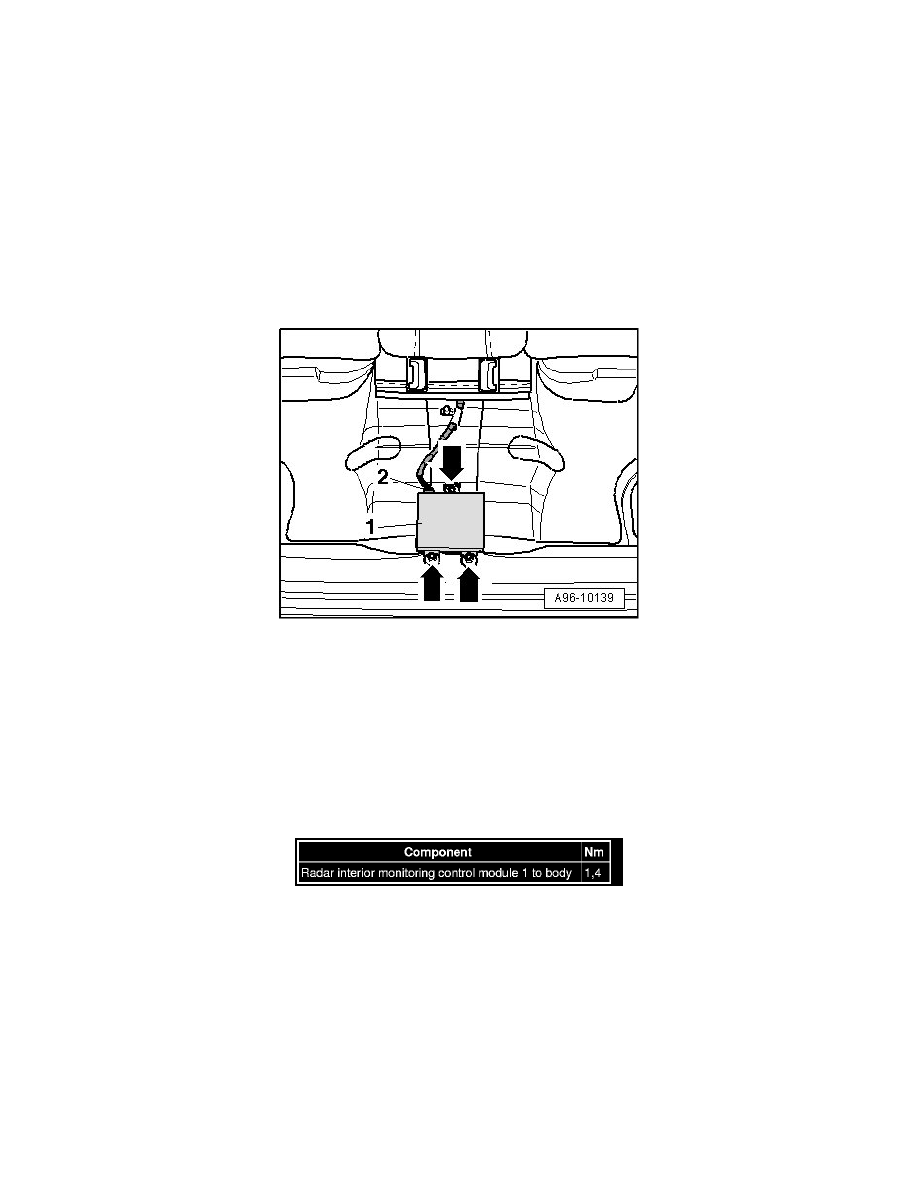 Alarm Module: Service and Repair
Radar Interior Monitoring Control Module 1
Observe notes on contact corrosion. Refer to => [ Contact Corrosion ] See: Lighting and Horns/Service Precautions.
Removing
-
If control module is replaced, select "Replacement" function for appropriate control module in "Guided Functions" routine Vehicle diagnosis,
testing and information system VAS 5051.
-
Switch off ignition and remove ignition key.
-
Remove rear seat bench.
-
Remove nuts - arrows -.
-
Disconnect electrical connector - 2 -. 
-
Remove the Radar Interior Monitoring Control Module 1 (G303) - 1 - from the floor panel.
Installing
Install in reverse order of removal, observing the following:
-
Install the rear seat bench.
Tightening Specifications
Relays and Modules
Relays and Modules - Accessories and Optional Equipment
Alarm Module, (Vehicle Antitheft)
Component Information
Service and Repair
Antenna Control Module >