< PREV PAGE
NEXT PAGE >
TT Quattro Coupe V6-3.2L (BHE) (2005)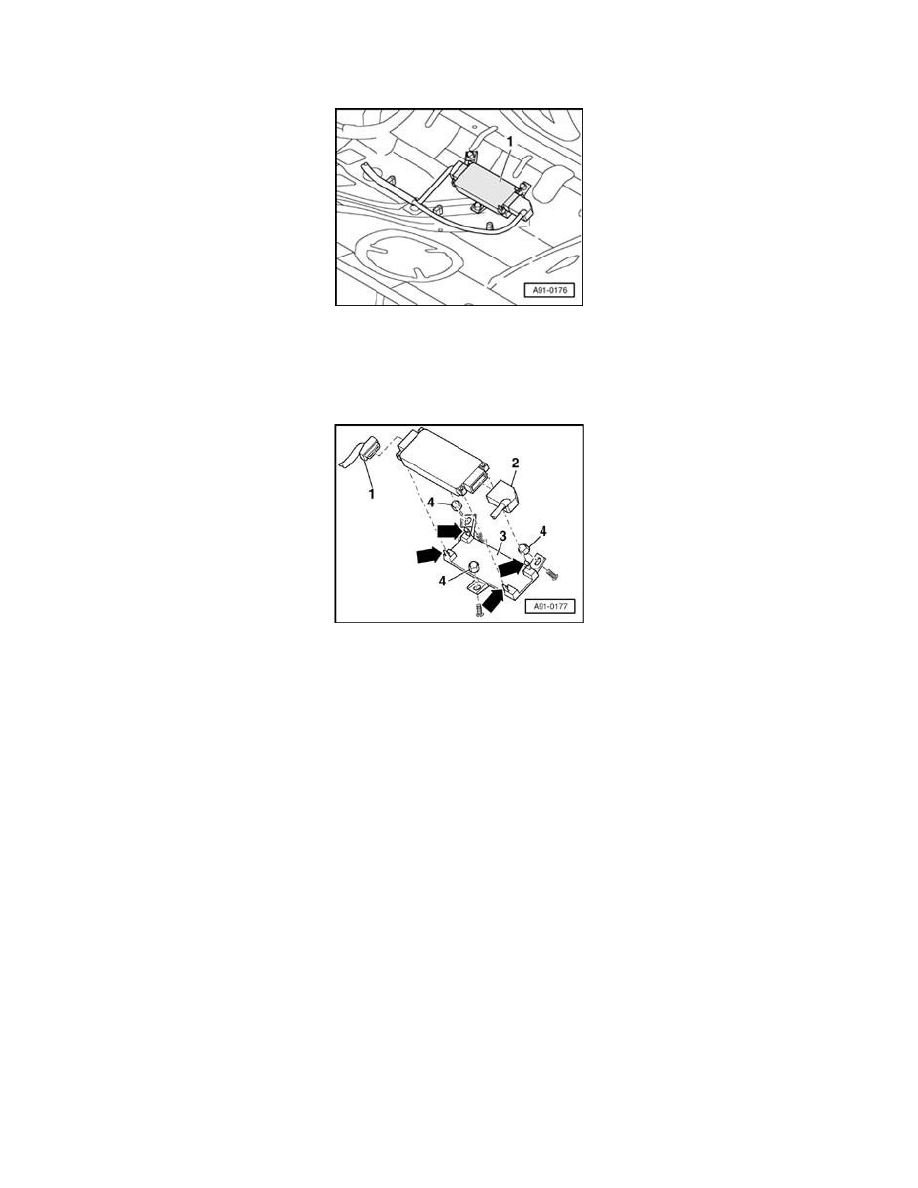 Communications Control Module: Service and Repair
Operating Electronics And Telephone Interface Control Module (Coupe), Removing And Installing
-
Control module for operating electronics, interface for car phone or mobile phone prepared with hands-free equipment is installed under the rear
seat.
Removing:
-
Remove rear seat bench.
-
Disconnect both harness connectors -1- and -2- from interface.
-
Press the four catches (arrows) to the side in order to remove interface from bracket -3-.
NOTE:  To remove bracket for interface box, three nuts -4- (3 Nm) must be unscrewed.
Installing:
-
Install in reverse order of removal.
< PREV PAGE
NEXT PAGE >