< PREV PAGE
NEXT PAGE >
TTS Quattro Roadster L4-2.0L Turbo (CDMA) (2009)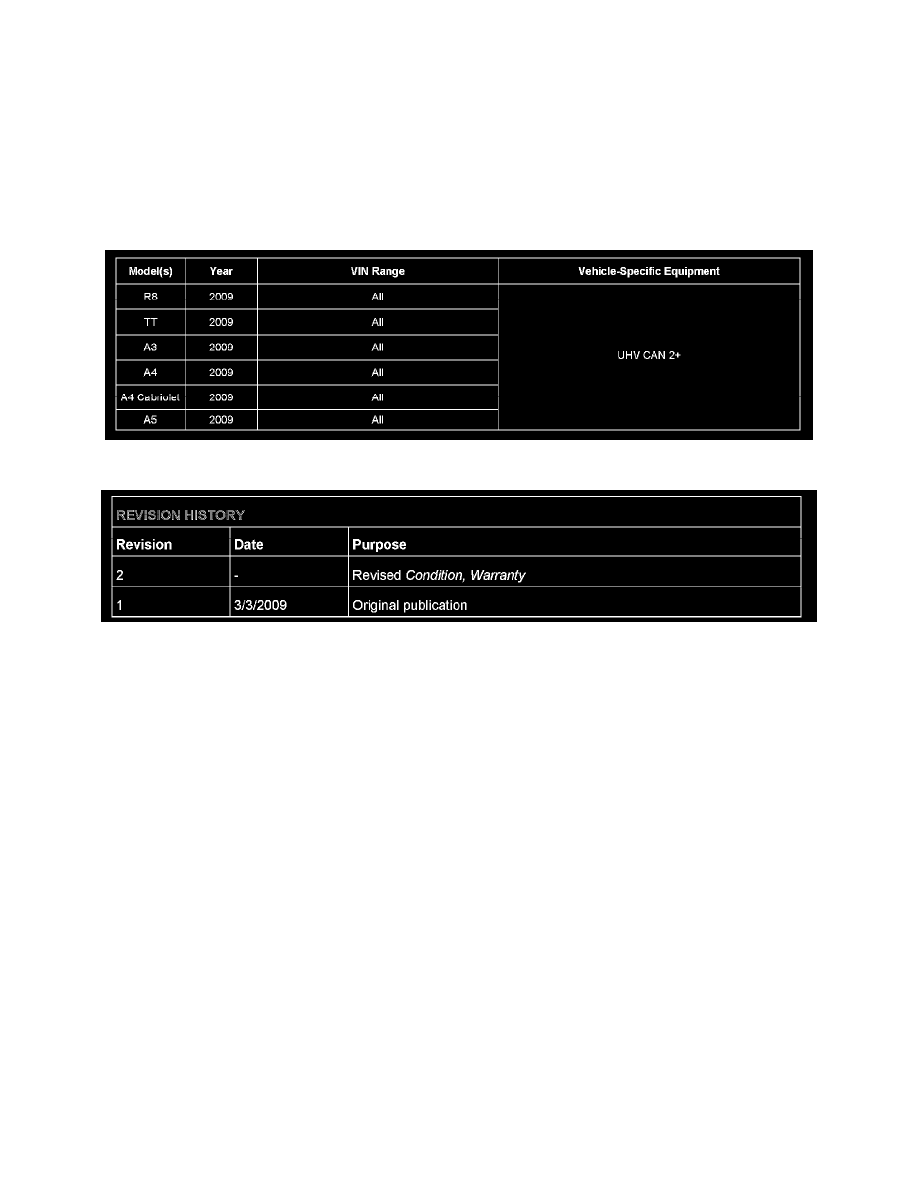 Communications Control Module: Customer Interest
Cell Phone - Echo To Other Caller After Approx. 10 Min.
91 Echo during phone call
91 10 67 
2020122/2 
October 18, 2010
Supersedes Technical Service Bulletin Group 91 number 09-06 dated March 3, 2009 for reasons listed below.
AFFECTED VEHICLES
CONDITION
Only vehicles equipped with CAN UHV are affected.
When telephoning via the vehicle's Bluetooth connection, the other caller may hear echoing noises after approximately 10 minutes.
TECHNICAL BACKGROUND
The echoing noises are related to the phone control unit (address 77) software (SW520).
PRODUCTION SOLUTION
New software (SW550) for the phone control unit.
SERVICE
If the phone control unit has software SW520, replace the phone control unit.
< PREV PAGE
NEXT PAGE >